Summer Storm Resilience: Webinar Takeaways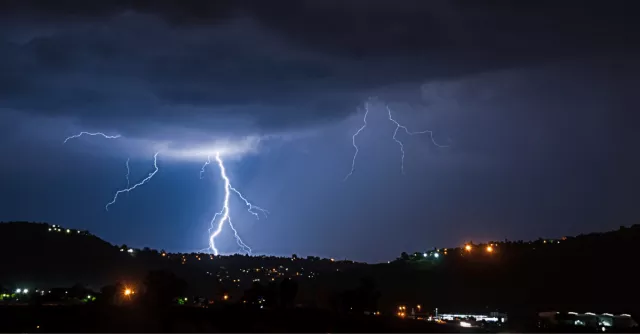 Summer storms pose a threat to businesses across the nation, making it essential to prepare for the upcoming season.
In Agility's "Summer Storm Resilience: Predictions, Preparation, and Solutions" webinar, AccuWeather meteorologists Tom Badard and Matt Massey provided insight on the 2023 Atlantic Hurricane Season and severe weather outlook, temperature and precipitation outlook, and key learnings for businesses.
2023 Atlantic Hurricane Season Predictions
The 2023 Atlantic Hurricane Season predictions are for slightly less activity than last year, but the severity may be similar or increased due to water temperatures. Eleven to 15 named storms are expected, with 4–8 becoming hurricanes and 1–3 major hurricanes predicted to make landfall in the US. El Nino is expected to play a role in the magnitude of wind shear and development across the Gulf.
2023 Severe Summer Weather Predictions
Severe weather is also expected to be a high risk in the Mississippi Valley and Great Plains due to warmer sea surface temperatures in the Gulf of Mexico, allowing for more moisture. Temperature and precipitation outlooks have increased temperatures and drier conditions in the Southwest, leading to increased wildfire risk, and slightly above-average precipitation in the Southeast.
Prepare for the 2023 Summer Storm Season
Businesses should have a plan in place for sheltering in case of severe weather events, such as tornadoes or flooding, and be aware of the most prevalent business continuity threat: power loss. It is important to have a reliable and accurate trigger for initiating sheltering procedures and reviewing and updating business impact assessments and hazard assessments, and now is the optimal time to enhance and test backup power and workspace plans.
This webinar provided essential information for businesses to review and be proactive in their storm preparation. Reviewing sheltering procedures, updating business impact assessments and hazard assessments, and testing backup power and workspace plans are essential steps to ensure the safety of personnel and the continuation of operations.
Are you ready for the incoming summer storm season? Reach out to us today to discuss your plans.