3 Steps to Protect Your Organization from an Earthquake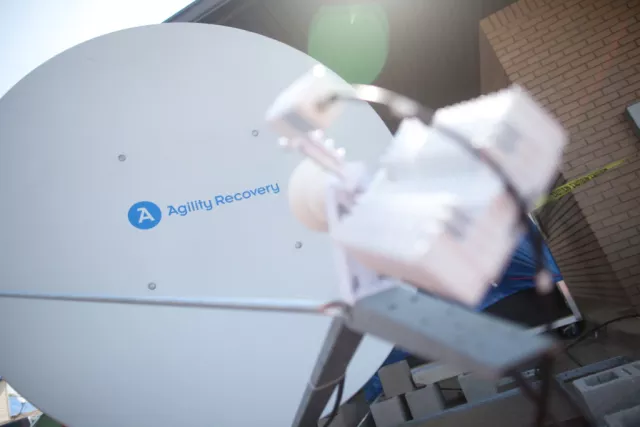 The magnitude 7.1 earthquake ripped through California and its neighboring areas the first week of July, leaving dozens of homes and businesses impacted, even though it hit a scarcely populated area. Unlike other natural disasters, earthquakes don't have a season. Earthquakes rarely present any warning, which makes them hard to prepare for. But there are specific steps any organization can take for earthquake preparedness to safeguard its workforce, assets, and business continuity. 
Current Landscape
Thanks to the work of the National Oceanic and Atmospheric Administration (NOAA), The United States Geological Survey and the National Earthquake Information Center, we now have a visualized map of all of the earthquakes that took place for the past decade. The video demonstrating the timeline of the earthquakes starting from 1901 shows circles of different sizes, proportional to their magnitude, and the colors represent the depth beneath the surface of the quake.
The data shows that the number of recorded earthquakes drastically increased since the 1970s. However, the rising number of earthquakes doesn't necessarily mean that the planet is becoming more seismically active; it's the technology that has become much more advanced, allowing to detect earthquakes with greater precision.
Understanding the Earthquake Phenomenon
Earthquakes are caused by the shifting and breaking of rock beneath the planet's surface. Ground movement from earthquakes can damage buildings and bridges, disrupt communications and, sometimes, trigger landslides, avalanches, flash floods, fires, and cause tsunamis. The most common injuries that result from earthquakes are due to collapsing walls, shattered glass, and falling objects. While California has recently experienced frequent damaging earthquakes, Alaska is the top state shook up by this natural disaster, with more than a thousand earthquakes happening each year. However, earthquakes can occur in all states and U.S. territories. Based on estimations, a major earthquake in a densely populated area in the U.S. could result in as much as $200 billion in damages and losses.
Earthquake Preparation
While hard to predict, there are various ways to make sure your organization is prepared for an earthquake.
1. Have an Earthquake Survival Kit
Due to the destructive nature of earthquakes, the extent of damage could affect access to water, gas, electricity, internet, phone, or sewage services for days. If severe enough, an earthquake can trap everyone in the building.
To ensure the safety of everyone involved, we suggest that you include the following items in a disaster survival kit:
One gallon of water per person, per day (3 day suggested supply for businesses)
Non-perishable food items (3 day suggested supply for businesses)
Battery-powered radio and extra batteries
Flashlight and extra batteries
Personal hygiene items
First aid kit
Copies of important documents
Emergency contact information
Extra cash
Emergency blanket
Fully charged cell phone and extra chargers
2. Create an Emergency Action Plan (EAP) and a Business Continuity Plan (BCP)
EAPs and BCPs are essential for every business. An EAP is created to ensure that your employees know how to act in an emergency. A BCP focuses on safeguarding your business's ability to respond to and recover from the unexpected as quickly as possible to mitigate downtime for an organization. For business owners who need to have a fully actionable EAP and BCP, but have no time to build one on their own, opting for assistance can be a solution. Companies such as Agility offer assistance in helping you develop an EAP and BCP that not only keep you compliant, but also establish safety measures, and safeguard your employees and your business.
3. Train Your Employees & Implement an Emergency Messaging System
In the heat of the moment, people may become overwhelmed and "freeze" when they should be acting quickly. In the event of an earthquake, time is of the essence, and you must act quickly. Training employees on how to respond to natural disasters, such as hurricanes or power outages, should be a top priority for organizations located in areas prone to be affected by natural disasters. Besides, with the chaos that follows an emergency, any company needs to have an emergency messaging system in place for immediate communication.
In Conclusion
Planning, testing, and preparing are critical in keeping your workforce safe and remaining your business lights on. Maintaining or quickly restoring business operations and other processes depend on how developed a company's culture of preparedness is. Also, whether its management plans in advance and how it communicates with external partners. Everyone has a role in preparing for a disaster. All employers and organizations are fundamental elements of the community and can others to be more prepared.