4 Post-COVID Scenarios for Businesses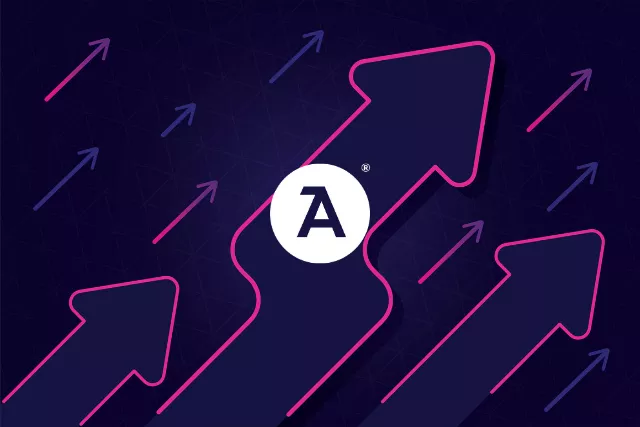 When will things go back to normal?
The world and how businesses operate has changed forever.
However, the decisions we all make about how to proceed now are incredibly consequential, and the possible outcomes before us are immensely different. There are several possible scenarios, all dependent on how governments, businesses, and society respond to COVID-19 and its economic aftermath.
4 Coronavirus Scenarios for the Evolution of the Crisis
Although not intended to be a forecast, a scenario could provide some pragmatic insights into what may lie ahead. To give such insights, ING proposed four potential scenarios of how the virus, the lockdown measures, and different world economies could evolve. In their base case scenario, ING suggests the return is gradual, with social distancing rules enforced at public places. The economic recovery overall could be described as U-shaped. 
In the second scenario, they suggest the virus is making a comeback in the fall. Despite more extensive testing efforts and contact tracing, the new outbreak drives most economies back into lockdown.
Then, there are the best and worst-case scenarios. In their best-case scenario, the Western world ends the lockdowns as soon as the wave of new infections has died down. This scenario also assumes that the virus doesn't come back again in the winter, either because a lot of people have already had the virus and developed immunity or because control measures proved to be effective.
Interestingly, the worst-case projects for the year 2020 to be remembered as the year with the most relentless recession ever recorded, witnessing most economies shrinking at double-digit rates for the year. And it would take until 2023 before most countries have returned to their pre-COVID state of affairs.
Risks of Reopening
According to different industry experts, the four potential scenarios for the evolution of the crisis are the following:
Each scenario comes with a set of risks. The first one—rapid remission—may lead to demand deficiency and labor shortages, civil unrest with people expecting fast business openings, and negligence of social distancing and other health recommendations. The second one—flattened curve—puts many businesses under an enormous pressure to satisfy their loyal customers, where the latter have a greater variety of other companies to switch to. 
Potential implications of cyclical outbreaks are less promising, which can be characterized as "business planning turmoil." Lastly, prolonged chaos greatly affects both businesses and their workforce, with employees losing interest and engagement due to mental health issues and companies failing to complete long-term planning. This leads to the collapse of entire industries. 
Next Steps for Leaders
1. Practice a people-first approach. 
Get to know your employees, be empathic, and inclusive to help create a productive and rewarding working environment. As much as 67% of the global workforce is facing high anxiety over their personal job security.
So, communicate with your employees early, often, and with compassion. Raise awareness, remind them of policies (e.g., travel restrictions) and familiarize them with available tools and resources to help them stay informed and prepared. Additionally, build trust with your workforce by living your purpose. Knowing their management cares about everyone's health and safety, people get motivated to persevere during the time of distress and uncertainty. Tailor work environment and conditions to people's circumstances, like those who care for the elderly or people with children. This will require new levels of confidentiality, privacy, and security in your interactions.
2. Create a safe workspace. 
Remote work has become the only way to operate for many companies, and it is here to stay. And even though 50% still have not yet established a good work from home routine, research shows that more than 75% of workers feel like they had an appropriate home space to do their job. To help your employees adapt, plan work so that it can be completed more effectively from home, and train managers to run all processes through online platforms. However, such changes may require revisiting your privacy and data policies and protocols.
Prepare your workspace. Establish health and safety guidelines, covering controlled access to the office, temperature screening, shift schedules, and deep cleaning of the office and workstations.
3. Update your Business Continuity Plan. 
If planning for a pandemic hasn't been included in an existing BCDR strategy, begin active planning or refresh your existing plans. 
4. Assess your supply chain. 
Immediately assess your third-party dependencies and vendors to understand your business risks and locate single points of failure. 
5. Review your crisis communication plan. 
Review your emergency communications plan and assign roles and responsibilities for streamlined engagement internal and external stakeholders, along with local or national authorities.
6. Confirm equipment availability. 
Make sure your office has all the necessary equipment (e.g., laptops, headsets, etc.) for employees working remotely, including secure access to share drives, documents, and other critical tools.
7. Communicate early and often.
Use proper channels to maintain continuous communication across all departments. Make sure you have the tools to do so, such as emergency messaging software. Also, ask your employees to verify and update their contact information.
8. Conduct regular training. 
Train your employees to refresh their knowledge of the actions taken amid the pandemic and enhance employee and organizational preparedness to respond effectively.