5 Things We Learned From 2018 Disasters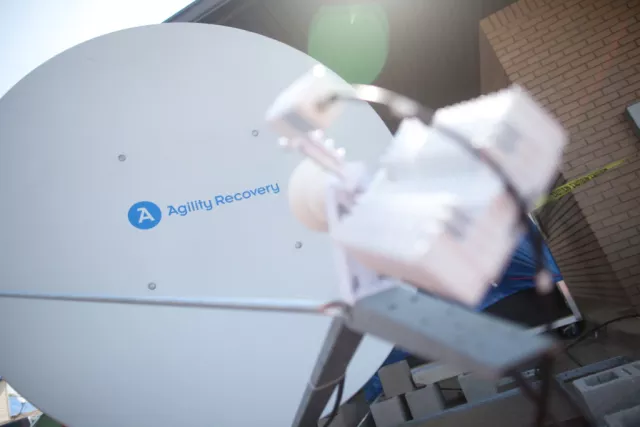 If you didn't already make a New Year's resolution to improve and update your business continuity plan, you might want to after reading this list.
1. Anything is Possible
If 2018 taught us anything, it's that anything can happen. Volcanos can erupt, the earth can collapse in a state's largest city, ransomware can strike a city (Atlanta) or a Department of Transportation (Colorado), and there's a thing called a bomb cyclone that can shut down an entire region.
Disasters are never convenient and don't strike when it's easy to respond.
Hurricane Florence struck North Carolina at the same time as gas leaks created explosions in Boston.
No matter where you are or what industry you're in, 2018 taught us you have to prepare for the unexpected.
2. Your Community Needs Your Continuity Plan
When a regional disaster strikes, the community is relying on businesses to continue normal operations. Continuity plans are not only important to your business but essential to the people you serve. It takes a lot of preparation to be ready to resume business under any circumstances, but the effort is worth it.
When Hurricane Michael closed 30 Waffle House restaurants in the Florida Panhandle, they activated their storm playbook and reopened 27 of the restaurants within 5 days.
3. Your Supply Chain is at Risk
The first half of 2018 was a record-breaking year for supply chain disruptions according to a report from Resilinc. From weather events to surprisingly common factory fires, suppliers around the world struggled to overcome the unexpected. Businesses are increasingly becoming globally interconnected, which puts greater pressure on supply chains.
4. November Isn't Safe
California wildfires are supposed to cool by November with the entry of winter rains. Unfortunately, a very dry summer combined with late rains and wicked winds, the deadly fire season raged on into late November this year. The devastating Camp Fire burned over 150,000 acres, destroyed nearly 19,000 structures, and killed at least 88 people. In this climate of extended seasons and severe wildfires, preparation and resilience are critical especially these low-cost building modifications that can save your facilities.
5. There's a New Normal in the Atlantic
For the third straight year, the Atlantic hurricane season was "above-average." It started with Alberto in May and ended with Oscar in October. In total there were 15 named storms, 8 of which became hurricanes, most memorably Florence and Michael. If this above-average activity becomes the new normal, communities and businesses across the coast must focus on preparation and resilience in the coming seasons.