Introducing Agility Incident Management Software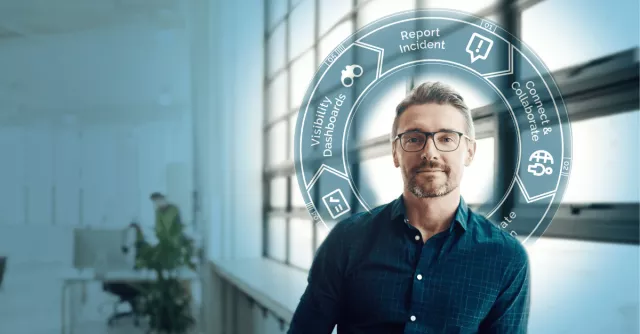 One Tool to Put Your Business Continuity Plan into Action
Eighty-five percent of Agility customers shared that they had to activate their business continuity plans in the last 12 months.  
The recent ransomware cyberattack on the Colonial Pipeline further emphasizes the need for businesses to be ready to activate plans quickly to avoid disruptions in critical business functions. Those with a business continuity plan know the plan and what to do – but may still be missing an easy tool to activate the plan at a moment's notice when disaster strikes. 
We've heard your requests for simple, yet comprehensive end-to-end business continuity program management. Uncertainty can come in many forms – and being prepared can mean the difference between business success and failure. Being able to put your business continuity plan into action, assign critical tasks, and manage progress is an important part of any business continuity program. Developing business continuity plans that flex with different types of incidents is the first step toward organizational resiliency; being able to act upon them quickly and efficiently is paramount in today's ever-changing environment.
All-Up Incident Management
Today we're excited to bring you Agility Incident Manager, designed to help you put your plan into action when an interruption hits, delegate critical actions, and keep essential teams and the entire organization up to date. Agility Planner helps you plan your work, while Incident Manager means you'll be ready to work your plan.
Incident Manager provides all-up incident management in one place. Every team leader or member can easily see where to focus and can leverage the built-in one-touch communication capabilities to help manage tasks and communication throughout the entire organization, reaching everyone on any device. Keep track of status and potential fail points, all from one central location.
End-to-End Business Continuity Management
When 83% of businesses told us they needed to revisit their business continuity plan, we responded by creating Agility Planner to help streamline the planning process. We baked 32 years of experience into Agility Planner to help you build your business continuity programs with an easy, intuitive tool. You may recall we acquired RecoveryPlanner earlier this year to help with more complex business continuity plans, which means we can help a broad spectrum of businesses develop their business continuity plan from simple to very complex plans, all at an affordable price.  
Agility continues to invest in our position as the most comprehensive business continuity and disaster recovery provider in the market. Through continued investment via product development and several smart acquisitions, including Rentsys, Preparis for emergency notifications, and recently Recovery Solutions, Agility has built and expanded its products and services portfolio to provide a complete business continuity solution through a single partner and a central platform. 
We are living in a time of uncertainty, between weather events, pandemics, cyberattacks, and more, but Agility will help you be proactive and ready for action to avoid costly management challenges. 
Jon Bahl, CEO, Agility