Agility's 6 Months in Retrospect: Reflections, Predictions, & Trends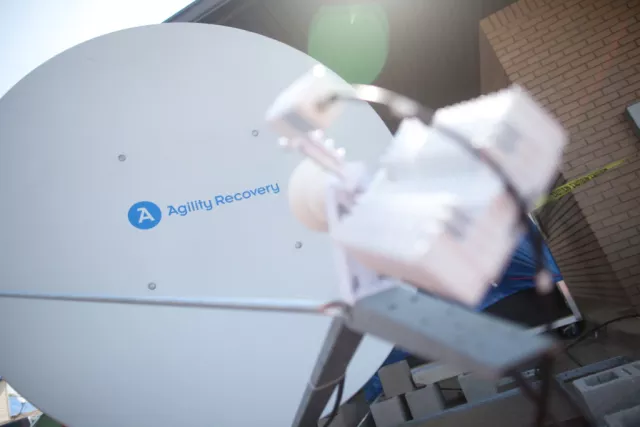 As we look forward to the remainder of 2019, and as I reflect on my first six months of meeting with customers as CEO of Agility, we're noticing emerging themes in business continuity. Businesses are making great strides in technology yet continue to face a surging number of threats. Cyberattacks are growing, along with traditional risks, such as natural catastrophes or safety perils, and will continue to present challenges for businesses.  
Business Interruptions by Event Type
Hurricane
Isolated event
Severe weather
Winter storm
Other
 We witnessed many unfortunate disasters make the headlines in 2018 from healthcare organizations and educational institutions, to financial service firms and retail shops, reminding us that the threat is real. In fact, the most common types of declarations our operations team handles are due to hurricanes, isolated events, and winter storms. 
Whether it is a hurricane that wreaks havoc on the entire community or a burst pipe in isolation, organizations need to be prepared. In retrospect, the devastation caused by Hurricane Michael is a clear example of why preparedness is an integral element of a resilient organization—an organization that can withstand and recover from the unexpected, the one that can absorb the impact of any unplanned event without failing to deliver on its purpose.  
While working with thousands of businesses on their continuity plans and helping hundreds of companies recover every year from real disasters, we've observed an increase in declarations.
The State of Business Interruption, 2019
We've compiled these lessons learned and data into a Business Interruption Report. which highlights the top observations from the past several years of helping thousands of businesses with their business continuity planning, communications, testing, and recovery.
As the challenges in the Business Continuity and Disaster Recovery industry keep getting more sophisticated and intense, our market strength is growing proportionally. To meet this rising customer demand, we continue to invest in our expertise through smart acquisitions and building our portfolio of products and services to provide an end-to-end business continuity solution through a single partner. In the past six months, we've consolidated assets and experience by bringing together Rentsys and Preparis into the Agility portfolio, allowing us to add incident management and emergency messaging, for even more compelling value to our customers.  
Companies who have experienced a disaster first-hand are the biggest proponents of the importance and effectiveness of a business continuity plan. Our customers recognize that a recovery plan must be continuously evolving, and our solution gives them the flexibility to fill gaps today, and the ability to adapt to threats in the future. 
Organizations face different risks that can put lives in danger and disrupt operations. However, implementing an incident management program can mitigate these threats. Agility offers an integrated business continuity solution that helps your organization plan, test, train, alert, and recover—all in one. We enable organizations to eliminate business impacts and make sure their workforce is safe and informed. 
In addition to recent services, tools, and technology developments, we've invested in experts who are dedicated to our mission of serving organizations in their greatest time of need. 
The diversity of our technology and services, complemented by three decades of industry experience, has shaped Agility Recovery into the end-to-end solution we are today. But we are not going to stop here and will continue to reinforce the breadth of our services while keeping an exceptional standard of service delivery top of mind.  
 Sincerely,
Jon Bahl