Caddo Nation: Restoring Communications and Connectivity for a Historic Tribe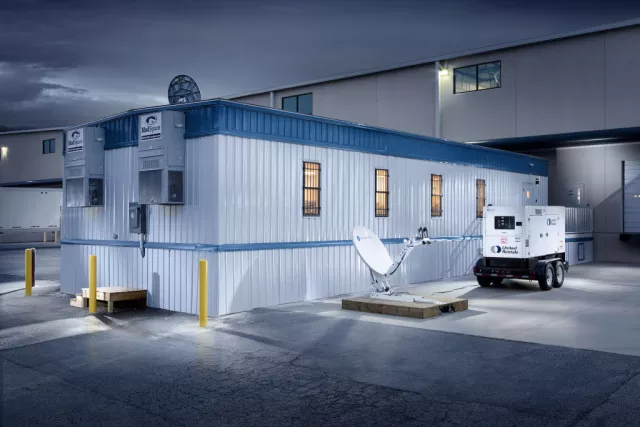 Caddo Nation
The Caddo Nation can trace their roots back over one thousand years, and their settlements formerly ranged across Texas, Louisiana, Arkansas, and Oklahoma. During the colonial era, their ancestors played integral roles in dealing with the advancing settlers and the surrounding tribes. Today, the Caddo Nation only resides in Oklahoma, with its capital in the city of Binger. They've faced innumerable hardships throughout their history, but they've persevered and preserved their traditions and culture to create the strong community they have today. 
Problem: Restoring Communications and Connectivity
During a contentious time of Tribal elections, armed burglars took advantage of the distraction and stormed the Tribal Headquarters, breaking windows and ripping doors off the hinges. While holding employees at gunpoint, they stole servers that contained financial data, software crucial to the operation of Tribal services, hard-copy files, checks, and even destroyed the cables that connected the Tribe to the internet. Because the thieves disabled their communications, the Tribe couldn't reach their offsite backups to maintain continuity in their services. The Caddo Nation was vulnerable, and their operations were completely crippled. 
Solution
Agility learned of the targeted attack through news reports and immediately reached out to Polly Edwards, the Tribal Emergency Management Director. She detailed their specific needs and the issues they were facing, such as disturbances in their mail delivery and loss of financial information. They needed immediate access to their servers to restore the link to their backups. They needed an Internet connection to resume normal operations in the Tribe and support the community. 
Results
First and foremost, Agility and the Caddo Nation were happy that no members were harmed during the crime. To get the Tribe operational again, Agility prepared a wireless device to provide Internet connectivity, which restored basic functions for the Tribe. Agility also shipped a server to restore their local data and applications. These combined assets restored critical operations and allowed the Tribe to continue serving their members.