California County Government Case Study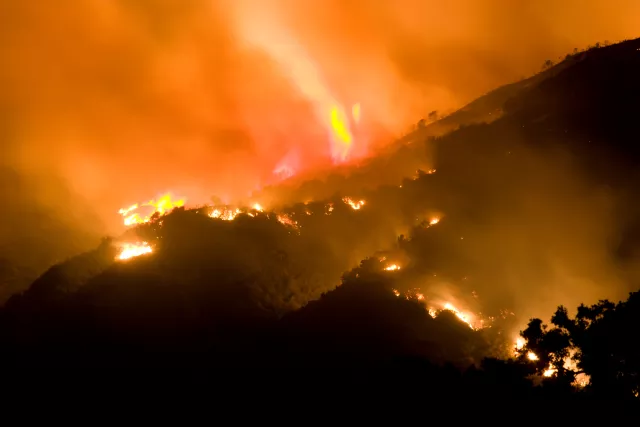 Ensuring Safety of People and Operations with Mobile Recovery 
The Challenge 
As a local electric company issued another warning for a planned power shutoff, businesses and people in almost half of California's counties waited impatiently for events to develop. The decision to plunge thousands of residents and businesses into isolation was made to avoid a potential threat of wildfires such as the Camp Fire in the previous year, which tore through the foothills of Butte County, leaving deadly aftermath behind. To save life and property during critical fire weather warnings across the state, most of the blackouts canvassed the hills rising out of the Sacramento Valley and far beyond. 
The utility company warned its customers that the outage might last a week. Still, there was no certainty in any prediction. Power is a massive factor in any community's longevity. To protect its residents and businesses, the local county government needed an action plan that could be implemented in the following 24 hours. 
The emergency situation began unfolding very quickly, with fires spreading fast across the land. The local government recognized the urgency to respond to the situation immediately. They partnered with Agility to help safeguard the community and their people.
The Solution 
California's county government and the Agility team had developed a recovery plan beforehand, allowing them to go from reactive to proactive. With very little warning from the utility company about the pending outages or their length, this strategic planning allowed California's local government to avoid any interruption in their operations. To maintain the main office's functionality and help keep their critical staff safe, Agility deployed a backup generator along with an MRC. 
Even though the power outage didn't affect the main office of the local government at this time, their team took advantage of testing their recovery plan with our mobile unit, preparing for what could happen in a real-life emergency. 
As it turned out, testing their business continuity strategy meant they were well prepared to act quickly and be agile with the situation. When dealing with an unpredictable scenario, it's vital to be proactive and be prepared for the unexpected. With the strongest winds of the season hitting Northern California, this county government agency wanted to make sure their people are safe while maintaining its operations in a full-functioning mode. 
Replicating a typical office setting, Agility's Mobile Recovery Center offered 50 workstations, a set of technology including computers with necessary accessories, and a generator. 
What Agility Recovery Did
Within 48 hours, Agility's Operations team had deployed and set up an MRC at a specified location, providing the local government with technology and fiber connectivity for six days. The mobile unit served as an information center, distributing critical updates on the evacuation zones, fire and severe wind watch, and keeping the people up to date on current power outages. 
The Results
In the heat of the moment, when one of our members needed us the most, the Agility team was a phone call away. In a matter of 24 hours, our operations team coordinated, assembled, deployed and set up all the resources and technology necessary for the local government to withstand any disruption and continue serving its community.
The range of our custom-tailored services gave the client assurance they are well-equipped for any potential interruption. Regardless of the size of the business, downtime can leave a lasting effect on operations, resulting in missing data, lost revenue and damaged reputation. With the region slowly getting back to normalcy, there's no telling what the local businesses and residents can expect next. However, one thing is certain: we are entering the time where disruption, caused either by weather-related or man-made events, is the new normal. Is your business prepared? 
Success Story Summary 
Agility didn't just deploy necessary equipment to a client's recovery location—we leveraged our experts, field-tested knowledge and a 30- year expertise to help California's local government fulfill their mission of protecting their community and people. 
Agility helped develop a custom-made recovery plan
The client's operations went from reactive to proactive
The client avoided downtime in the urgency of the unfolding events
Agility's team field-tested expertise ensured this recovery goes as planned