Celebrating Women's History Month at Agility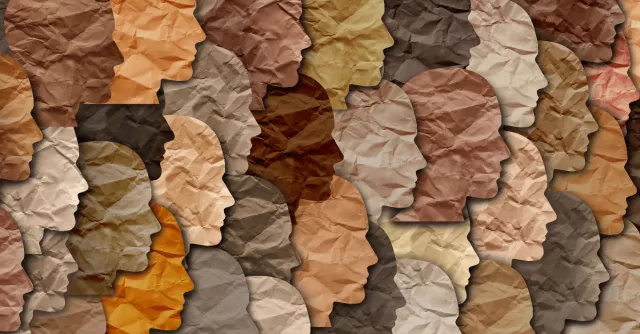 This month and year-round, Agility strives to recognize women's achievements, raise awareness against bias, and take action for equality. Here are just a few of the women who make Agility - and the world - a better place.
Chloe Williams, Sales Manager
Why she enjoys working at Agility: "The culture at Agility makes it extremely easy to enjoy work each day. For the past three years, I have seen our culture at Agility continue to rise. It's awesome working with people who are also interested in contributing to the culture at Agility. It shows they care about the company they work at and want to take time from their day-to-day job to continue to enhance the culture."

What motivates her at work: "My team and coworkers motivate me each day. I want to succeed not only for myself but for my team and Agility as a whole. I try to work hard to ensure I am doing those things on a daily basis. The environment at Agility continues to motivate me and I'm excited to get back to an office environment to continue to motivate others."

Her favorite female-identifying author: "Colleen Hoover has been my go-to author for the past several months! All of her books are a must-read!"
La Nise Hagan, Vice President of People and Culture
A woman she admires: "I truly admire my mom, Sylvia. Her tenacity and perseverance through adversity have always captivated me. She is both fearless and gentle. Being a working mom is not always easy to do but she made it look easy growing up, which in turn served as a great example for me in dealing with my kids. Today, she oversees the safety and security of 4 airports. Her poise and grace are truly admirable. People feel very comfortable opening up to her and I only hope to make her as proud as she makes me!"

Why she enjoys working at Agility: "I love working for Agility because of the amazing people I get to work alongside. Our organization truly stands behind its mission and core values and as a leader in People & Culture, I know that is what drives engagement. Agility invests in its employees, and I have experienced that firsthand. It is an honor and a privilege to get up every day and be a part of such an amazing company that helps communities get back on track after a disaster."

What motivates her at work: "There are two things that motivate me in a major way at work daily. The first is my children, William, Nicholas, and London. They work hard because they see me working hard. Every day they ask, 'Mommy, how was work?' Each night, they all give goodnight hugs before we go to bed. Additionally, it is so motivating to coach others through their careers whether it is an employee navigating an issue with their benefits or a manager needing help with driving engagement on their team. I love helping others in their roles!"

Her favorite female-identifying author: Diana Gabaldon

One word she'd use to describe herself: Perseverent
Emily Canarini, Vice President, Recovery Services
A woman she admires: "A woman I admire is my grandmother, Emma Gaul. She managed a construction business with my grandfather for many years and even after he passed away she continued to be the boss and manage multiple properties. She was a fiercely independent and strong woman who always seemed to have a level of invincibility around her which I loved! She (along with my dad) is the person who pushed me as a child to work hard and I can attribute my work ethic to this day as something I learned from her."

Why she enjoys working at Agility: "Agility is a place where I can be challenged in my role every day, and with hard work comes opportunities for growth. I started at Agility in 2017 as an account manager and over the years have worked hard to earn opportunities with other teams and other roles. I feel fortunate to be a part of a company that takes growth and development so seriously - not every company invests in their people the way Agility does!"

What motivates her at work: "What motivates me is that the work that we do at Agility helps people in their time of need. In a business owner's darkest hour we are there to support them so they can get back up and running faster, provide services to the community and their employees – what more could you want?!"

Her favorite female-identifying author: "Agatha Christie – The first book of hers I read was 'And Then There Were None' – since then I was hooked on the mystery genre!"

One word she'd use to describe herself: Determined
Tamara Lynn, Senior Strategic Sourcing Manager
A woman she admires: "So many women to be admired in this world. If I must pick one right now, it must be Mother Theresa. I think the world still needs a woman like her; she defines HUMAN EMPATHY. She dedicated her life to caring for the destitute and dying in the slums of Calcutta, India. She is long gone, but her legacy will still be carried on by others."

Why she enjoys working at Agility: "Fun place to work! A company that really puts its people first and values each of its employees. A place that will challenge and grow your career to the fullest. We genuinely appreciate and like the people we are working with day in and day out."

What motivates her at work: "I love my work and role in the company. It challenges me, and hope I can make a positive impact every day."

Her favorite female-identifying author: "I love easy reading, especially Regency Era Novels. So, I will choose Judith McNaught as my favorite author. She is so persistent and goes outside the norm on writing her first novel. It took her 4 years to write her first novel - that's very unique for regency novel writers - and because of that she had difficulty selling that novel; however, in 1985 she successfully published her novel."

One word she'd use to describe herself: Persistent
Arin Noonan, Sales Manager
Why she enjoys working at Agility: "My biggest reason is the leadership team. I have never once felt like my voice is not heard and/or taken seriously. As a young woman professional in the sales world, that is a very uncommon approach and it really does make a difference. Of course, the people we work with are awesome, but there is something to say about being truly valued for what you bring to the table." 

What motivates her at work: "I love to see my team succeed. Having more of my team at President's Club this year than not has been such an awesome feeling. They work so hard and it makes me want to do whatever I can to help them achieve the goals they set for themselves."

One word she'd use to describe herself: Ambitious