Central Florida Disaster Medical Coalition and BOLDplanning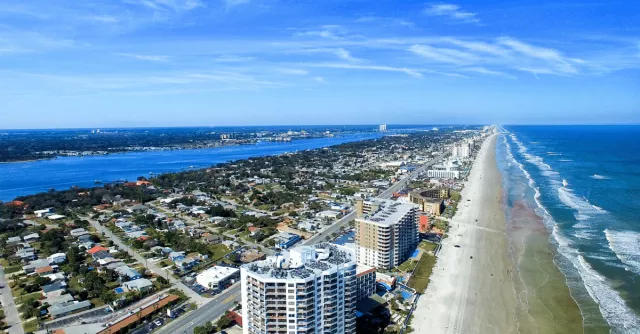 The Central Florida Disaster Medical Coalition (CFDMC) serves healthcare organizations in Florida's Region 5 with the mission of developing and promoting healthcare emergency preparedness and response capabilities. It facilitates collaboration between its members and partners and provides resources in order to help members be more resilient in the face of myriad disasters.
The region is especially prone to hurricanes, being along the east-central Florida coastline, so nearly every year, some member organizations must evacuate. At the same time, power outages and generator failures, among other issues unrelated to natural disasters, cause evacuations and continuity of operations plan (COOP) activations.
Continuity of operations planning is one of the Centers for Medicare & Medicaid Services' emergency preparedness requirements for many healthcare organizations. However, many community partners in Central Florida lack the time and necessary organizational support to build an effective continuity of operations program, creating a significant gap in response and recovery activities across the region.
CFDMC Identifies BOLDplanning as a Solution
After hearing recommendations for BOLDplanning's training program and software platform from another Florida region, CFDMC executive director Lynne Drawdy reached out for demos and learned that it was the perfect fit for the coalition's members to help them meet COOP requirements.
"The BOLDplanning platform is incredibly easy and user friendly for creating and updating COOPs. It is a huge asset for organizations that need help with their plans, especially with the addition of training workshops," said Drawdy.
One of the top features of BOLDplanning's software for CFDMC is its regional dashboard. CFDMC can see all regional users and how well they have implemented their COOPs using the platform.
CFDMC offers two one-day COOP workshops each year with BOLDplanning, along with a one-year subscription to BOLDplanning software to develop a COOP. Many member organizations have attended these training sessions year after year, seeing value in subject matter expert consulting and advice, tips on gaining executive support, plan development and enhancement, and up-to-date information on what must be included in COOPs.
Beginning July 2022, CFDMC will sponsor a new benefit to its members, the BOLDplanning long-range comprehensive emergency management planning (CEMP) plan tool and training, in addition to the COOP tool.
BOLDplanning is a division of Agility.