Climate Risk Resilience Trends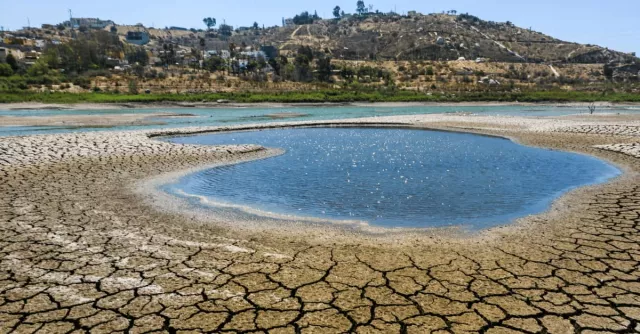 Our recent Q1-Q2 2021 Business Resilience & Insights Report delves into some of the top trends in the business continuity landscape. The World Economic Forum reported that the most likely risks of the next decade are extreme weather, climate action failure, and human-led environmental damage. Additionally, the biggest impact risks are infectious diseases, climate action failure, and other environmental threats. In 2020, natural disasters caused global losses of $210 billion.
Organizations are increasingly prioritizing long-term climate-related risks by evaluating the exposure and impact a potential event could have on the business and mitigating those effects. Factoring climate change risk resiliency into facility design and operations is critical for ensuring business continuity.
Climate Risks to Business Continuity
Loss of or damage to physical property and disruption of systems
Whether a flood, fire, tornado, hurricane, earthquake, or another weather-related event, your physical offices, warehouses, and more can be severely damaged and even destroyed in a matter of hours. These disasters can affect your workforce's ability to work, your inventory, and your overall ability to maintain operations - or even stay in business.
Disruption to supply chains
Your business may be in a low-risk area, but what about your vendors? If your business relies on third-party suppliers who face significant climate-related risks, your operations are at risk, too.
New climate-related regulations
Businesses face new regulations with potentially expensive fines for noncompliance as the world transitions towards a lower-carbon economy.
Higher costs
As shortages of raw materials and resources like water increase, so do prices. Another cost to look out for is insurance. Climate change risk will likely have a substantial impact on insurance rates as insurers adjust risk models.
Steps to Increase Climate Risk Resilience
1. Incorporate climate change risk into your planning strategy
Organizations must begin preparing for imminent climate change risks, whether floods, fires, hurricanes, or other myriad disruptions. Incorporate these risks into your planning strategy and governance framework to avoid being caught unawares or running afoul of regulatory requirements. The BCI states that "climate change might be the biggest threat to business continuity this century." Make sure to incorporate these risks into your risk assessments and business continuity plans.
2. Identify climate risk and weather-related exposures and their potential impacts
Even if your company doesn't expect to be directly impacted by physical events like wildfires or tornadoes, there are far-reaching impacts of climate and weather events. These events may disrupt critical systems, or you may lose connections with suppliers or data centers.
3. Plan how to mitigate effects in the short term
What will you do to maintain business as usual if a disruption occurs? Determine the most likely risks to your company using resources like weather forecasts and historical analysis.
4. Predict and plan for long-term effects
Long-term effects may include increasing temperatures year over year or impending regulations and legislation around carbon emissions. According to the BCI, "the number of organizations performing longer-term trend analysis has risen to an all-time high of 81.3%."
5. Assess your third parties' risk awareness and vulnerabilities
Your risk assessment may cover nearly every possible scenario, but increasing dependence on third-party suppliers and vendors increases the chances of disruption. If your supplier is in a different climate, they likely face other risks. Ensure that they, too, have plans in place in case of disruption and maintain continuity.
Plan for Your Organization's Future
With a robust business continuity plan in place, your company will be better prepared to respond to any disaster. Through tabletop exercises and other testing procedures, your workforce will know exactly what to prioritize and how to work with vendors to maintain operations. When climate change risk affects your operations, be ready to respond and spring into action.