Evans Bank: Serving the Community After a Branch Catches Fire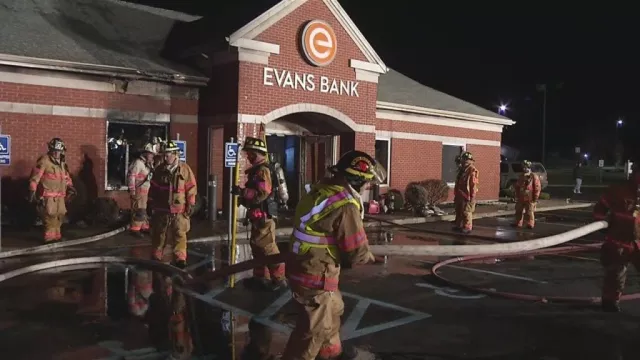 Evans Bank
Evans Bank has changed dramatically since its founding in 1920. Through acquisitions and strategic purchases, they entered the insurance market, and they've expanded from one branch to operating twenty bank branches and ten insurance offices across New York. Their assets have grown from $50,000 in their first year to $1.5 billion today. Thousands of customers have come to rely on Evans Bank for personal and business accounts. 
Problem
Days before Evans Bank employees celebrated the New Year, their Lancaster New York branch became engulfed in flames. A faulty outlet sparked an electrical fire that quickly spread throughout the entire office, causing over $500,000 in damages. While management discussed whether the branch was a total loss, the CIO of Evans Bank, Howard Martin, contacted Agility to declare a disaster and begin the recovery process. 
Solution
Agility presented Evans Bank with several recovery options, and they determined Agility's ReadySuite Financial package was the best course of action. The single-wide mobile unit offered branch employees meeting space, offices, and even office furniture. Customers could be serviced at two separate teller stations and had access to a check writing counter inside the unit. Agility provided the generator and 4G LTE Internet and phone connectivity.
Results
The ReadySuite Financial recovery unit allowed the Lancaster branch to service customers in their own community instead of Evans Bank's original disaster plan of sending employees and customers to other branches in case of a shutdown. The temporary branch operated for six months as repairs were made to the building, and they received overwhelming support from the community after the fire. Customers showed extreme gratitude that the decision was made to recover onsite.