Getting Management's Buy-In for Business Continuity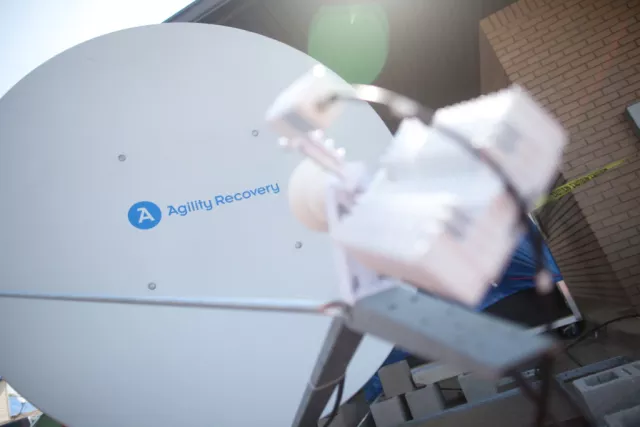 Would you agree that in your organization, management views business continuity planning as a necessary hassle, much like filing taxes? It's not going to build the business, but you need to do it. That's one of the reasons business continuity owners constantly struggle to get management buy-in.
The key to getting management's enthusiastic support for business continuity is to challenge a certain entrenched belief they have about business continuity. It's mentioned in the previous paragraph, but you might have skimmed over it because it's usually accepted as fact: Business continuity isn't going to build the business.
In fact, your business continuity strategy can be used as a tool to build your company's reputation and visibility in the marketplace. Most people won't believe this statement at first, so share with them these insights about the connection between business continuity, disaster response, and reputation.
Your Response to Disasters Affects Your Reputation
As you know, reputation is a key element of an organization's success. According to the Reputation Institute, reputation is an emotional bond that ensures:
Customers buy your services
Policymakers and regulators give you a license to operate
The financial community invests in you
The media reports favorably on your company
Employees align with your corporate strategy
In conversations we've had with the Reputation Institute, they've revealed that there's a big gap between what institutions say and what they do. Social media is bringing this gap to light. With the tendency for misinformation and adverse attention to spread rapidly on social media, consumers' perception of an organization can change in an instant. That's one of the reasons the Business Continuity Institute's Horizon Scan 2017 ranked social media second in the top 10 trending issues affecting business continuity.
On the other hand, if your actions support your mission during a crisis situation, people will commend you for it. For example, after Hurricane Harvey devastated Houston, TX, local business owner Jim "Mattress Mack" McIngvale's response went viral. While most other businesses in the area were closed, he opened up two of his mattress stores to flood victims, demonstrating the values he proclaims on his business website: country, family, and hard work. Talk is cheap — listing your values and mission on your website isn't enough. Your stakeholders expect you to follow through.
Gaining the Benefit of the Doubt Requires a Good Reputation
While a positive response to a disaster will positively impact your reputation, it's important to create opportunities for reputation building prior to an event. According to Reputation Institute data, as many as 41% - 60% of consumers are crucial fence-sitters who can swing to a positive or negative perception of a company because they don't have a clear understanding of what that company is doing to impact the environment and society. This reputation currency will be critical if a disaster ever impacts your business, as 54 percent of stakeholders would give reputable companies the benefit of the doubt in a crisis.
Prior to experiencing a business interruption, you need to demonstrate your involvement in the community to allow for maximum marketing exposure and help you build trust with your stakeholders. What if you could leverage your business continuity resources to meet that goal?
Here's a practical example: In 2016, FEMA declared 103 disasters. That's 103 opportunities to make an impact. Imagine deploying a mobile workspace with your company's branding to the affected area. You could offer needed support, whether it's providing a free service or distributing food, water, and other essential items to members of the community. Even routine business continuity tests can be opportunities for reputation building if you involve the community in crisis response exercises.
When business continuity becomes a way to build the business rather than just another box to check off, management will find a way to get the resources you need to enhance your business continuity program. In fact, we've even seen businesses tap into budgets from other departments to make it work.
By demonstrating that you can deliver on your mission in good times and bad, you'll strengthen relationships with your stakeholders and even increase your market share.