Gillis, Ellis & Baker: Ensuring Continuity Ahead of Hurricane Katrina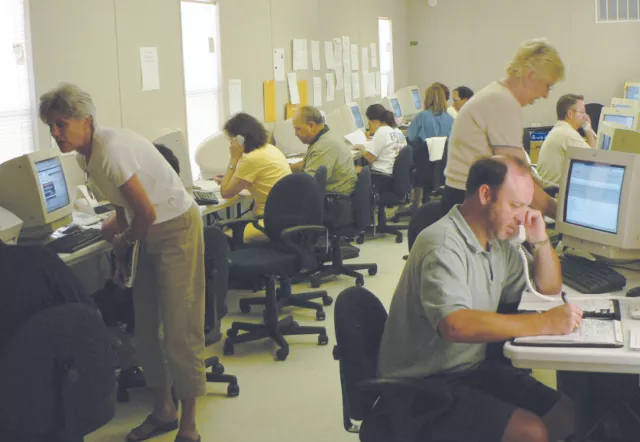 Gillis, Ellis, & Baker
Gillis, Ellis, & Baker has been a leading provider of insurance and risk management assistance for three generations. Since their founding in 1933, they've grown from serving only New Orleans to protecting individuals and their property all over Louisiana and the Gulf Coast region. The agency's personal touch and dedication to detail have seen them help clients through World War II, hurricanes, and countless personal issues, both major and minor. No matter what problems their clients come up against, Gillis, Ellis & Baker need always to maintain business continuity to be a reliable business partner and advisor. 
Challenge: Ensuring Business Continuity Ahead of a Hurricane
Hurricane Katrina brought devastation to the Gulf Coast region that residents and businesses had never seen before. Over 90,000 square miles of land were impacted by powerful winds, pounding rain, and rising water levels. More than one million people were displaced, and thousands of businesses were damaged and unable to operate. Experts estimated that more than $161 billion in damages were caused in a matter of days. Situations like this are when clients count their insurance provider most. As one of the businesses affected by the storm, Gillis, Ellis, & Baker needed to regain continuity to be there in a moment of need.
Solution
With power out and safe working conditions unavailable, a mobile recovery unit was deployed to Gillis, Ellis, & Baker to establish continuity in a temporary headquarters. Agents had access to work stations that were fully-equipped with chairs, computers, and phones. Agility's satellite link brought the Internet and communications equipment back online, and Agility also arranged for the shipment of a generator to power the entire mobile unit.
Results
Gillis, Ellis, & Baker anticipated their client's needs before Katrina made landfall, and company officials engaged with Agility to establish a procedure. Planning their response ahead of time meant the recovery office was onsite and operational within days of the hurricane. Agents were able to service clients and help them get a head start on the recovery process.
Additionally, Gillis, Ellis, & Baker advised their clients weeks ahead of the storm to reach out to Agility for recovery plans and options, which ensured several companies' business continuity.