How to Navigate Your Company Through Hurricane Season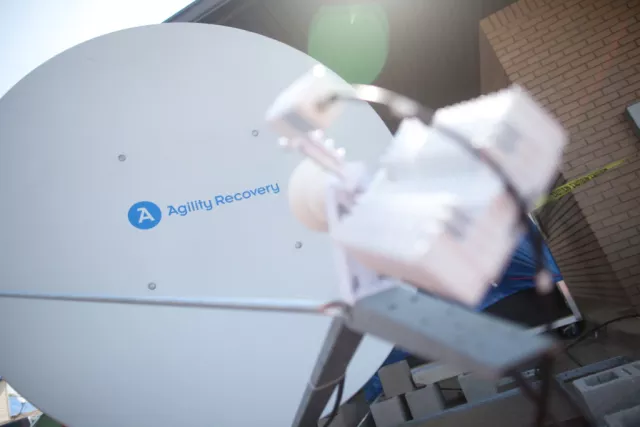 Analyzing The Impact of Hurricanes Florence and Michael
Hurricanes can be the most vehement destructors, leaving towns that get in their way in ruins. According to our own data, 45% of business interruptions in 2018 were caused by hurricanes.
We all know that practice makes perfect, especially when it comes to disaster preparedness and recovery. Because all business interruptions are unique, each crisis situation can offer lessons to help your organization build resilience and maintain critical functions.
In the wake of the Hurricane Season, we've taken a very close look at the of the most recent catastrophic hurricanes—hurricanes Florence and Michael.
Hurricane Florence was a long-lived Cape Verde hurricane and the wettest tropical cyclone on record in the Carolinas, according to NOAA. It originated from a strong tropical wave that emerged off the west coast of Africa. Florence hit the Carolinas with a one-two punch of flooding. When the hurricane moved ashore, it caused powerful storm surge flooding along the coastline. As it moved inland, the flooding from rainfall began.
Lessons Learned from Florence
Diminishing wind intensity and a decreasing forward speed prior to landfall limited coverage of hurricane-force winds to the North Carolina coast.

A decrease in forecast wind intensity prior to landfall was incorrectly perceived by residents as a decrease in overall intensity and subsequently a mistaken expectation of a less impactful storm.

Florence produced the heaviest rainfall associated with a tropical cyclone in North Carolina history with 35.93" measured in Elizabethtown, NC.

Most major roads and highways across the eastern Carolinas experienced some flooding with large stretches of I-40, I-95, and US-70 remaining impassable for days.

11 confirmed tornadoes occurred with Hurricane Florence with 8 occurring in Richmond, Virginia.

Concept of Category ≠ Impact still a communication hurdle between experts and the general public.
Lessons Learned from Michael
Only the 3rd Major Hurricane (Cat 3+) to make landfall in the Florida Panhandle in 100 years and the first Cat 4/5 hurricane in recorded history (1851).
10th costliest ($25 Billion) hurricane to strike the contiguous United States.
Michael evolved from a Tropical Storm in the western Caribbean to making landfall in the Florida Panhandle as a Category 5 Hurricane in just 72 hours.
Unlike Florence, steady intensification and an increase in forward speed brought widespread catastrophic wind damage to the Florida Panhandle with 100 mph winds stretching into southwest Georgia.
Highest storm surge (14') in the U.S. since Hurricane Ike (20') in 2008 and Katrina (25-28') in 2005.
Michael followed recent forecast trends with initial forecasts accurately predicating landfall location and timing, but woefully underestimating intensity.
Preparing Your Organization
Below are the most basic, yet impactful steps any company should take to build resilience in the face of any threats.
Situational Assessment
Be wary of tunnel vision on the Saffir-Simpson Hurricane Wind Scale category.
Expand weather threat analysis beyond the initial landfall operational periods; river flooding can persist several days after landfall.
Include contingencies for extreme situations, like record-breaking rainfall amounts or tornado outbreaks.
Planning for [Realistic] Scenarios
Rapid intensification – hurricane response plans should assume/plan for hurricane intensification up to two additional categories.
Tornado outbreaks – tropical storm and hurricanes can produce tornadoes, sometimes over the same area for an extended period of time; tornado threat remains as a storm moves inland.
Catastrophic flooding – every region in the contiguous United States has seen an increase in rainfall from heavy rain events since 1901.
Operational Communications
Prepare for complete communications systems failures during extreme wind events.
Develop and exercise plans that will allow impacted sites to run or operate autonomously if communications infrastructure takes a long period to repair.
A major school district impacted by a 2018 hurricane had to quickly purchase prepaid mobile phones and configure them to receive weather notifications as severe storms plagued their response and recovery operations.
Develop and exercise plans that will allow impacted sites to run or operate autonomously if communications infrastructure takes a long period to repair.