How Testing Improves Your Business Continuity Plan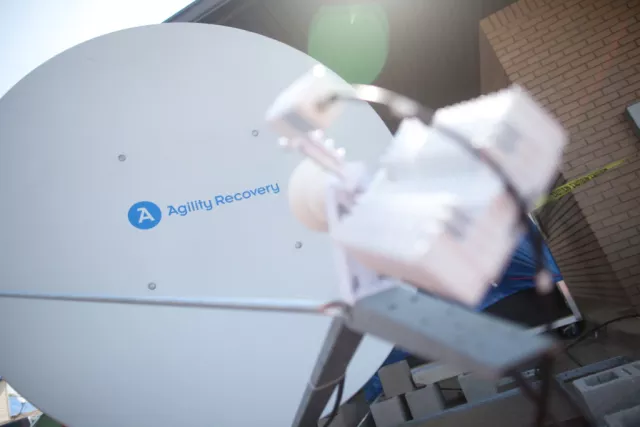 Creating a business continuity plan (BCP) isn't an ultimate protection against business interruption. A solid BC strategy needs more than just a well-laid out theory. So, how will your plan hold up in a real-world disaster? 
Can your backup systems withstand a cyberattack? How efficient is your RTO for restoring data? Are your employees familiar with emergency procedures? Do you have an emergency communication strategy to let everyone know about an incident immediately? Testing business continuity plan is the most reliable way to find out, and it is a critical component of continuity planning. By skipping regular testing, you won't know if your organization is prepared for a disaster—until it's too late. 
Testing in Numbers
According to 2019 BC Benchmark Study, 57% of companies stated that semi-annual or quarterly (consistent) testing helps to gain buy-in throughout the organization, making it more likely to be prepared for an interruption.
Testing your business continuity program allows you to validate your BC plan and manage risks. In fact, 88% of our online poll respondents test BCP's at their companies to identify gaps, and 63% of them do that to validate their plans.  
However, testing isn't about pass or fail. It's about continuous improvement. 
How Often Should a Company Test?
Our online survey revealed that 40% of respondents had a BC test in the past year, 35% —in the past 6 months, while 20% of people admitted it's been well over a year. If you already have a BCP, then it must be filled with a myriad of procedures for various events. But do you need to test everything? 
Some scenarios, such as an active shooter, are more critical and need to be tested frequently. Tim Mathews, a business continuity practitioner, D. Sc., MBA, MBCI, suggests an approach of "working from the headlines." When various emergency events take place across the country, it's a potentially good exercise to include those scenarios in your test plan. 
Reasons to Test a BCP
A well-orchestrated test strategy helps protect the brand, its promise, and its value proposition. If your competitors had a poor test performance or made a critical mistake in a real-life situation with a client, your company can shine by demonstrating its reliability and advance its business forward.  
So, why test your BCP? 
Identify interdependencies, gaps, and areas for improvement.  
Demonstrate to your clients a higher degree of commitment.  
If you are the supplier to a firm, you rise among competitors, taking on more projects, and winning new business.  
Continually validate and improve plans.  
Satisfy compliance requirements and regulators.  
Reduce recovery time and cost.  
Getting Leadership Involved
The BC Benchmark Study showed that 61% of companies are challenged with a lack of organizational engagement. However, direct involvement of senior executives is what makes your BCP mature. When determining your business's RTO, take this question to your leadership for input. Every member of a c-level team deals with their own array of challenges. So, to make a case, consider how to package the importance of business continuity based on every leader's role.
Include your management in different forms of test you plan to run. Whether it's inviting them to a Mobile Recovery Center you set up on your company's parking lot or sending them a test emergency notification message as part of the training. And always follow up with recognition. It will help them to feel part of the process and will be rewarding.  
After a Test
Finally, it's necessary to document the results of any testing conducted, along with any actionable findings from those tests. Doing so will help your workforce to learn what can and should be improved, and to visualize how much progress has been made. Following up on these items and consolidating recommendations from tests is the most crucial process in the BCP testing lifecycle. Testing, registering the results of your testing, and executing methods to improve your BCP is the most reliable way to strengthen your organization's response processes. 
Applying your findings: 
Review test findings with all participants. 
Conduct a BIA. 
Assign responsibilities for open action items. 
Update and distribute the written plan. 
Capture items for consideration on the next test. 
In Conclusion
Organizations face continuous threats that can put lives in danger and disrupt operations. However, implementing an incident management program that fits your organization is challenging. To help mitigate these threats, Agility offers an integrated business continuity solution that helps businesses plan, test, train, alert, and recover—all in one. It enables organizations to eliminate business impacts and make sure their workforce is safe and informed. 
Before an Incident 
We help you manage and generate emergency action plans, provide online training with expert content, and offer unlimited document storage. 
During an incident 
Agility keeps your workforce safe and helps you recover 4 times faster with an integrated solution of data, planning, testing, office space, incident management, power, communications, and technology. 
After an Incident 
Agility will make sure your business is fully operational and prepared to withstand the unexpected.