Hurricane Season 2022: Prepare Your Business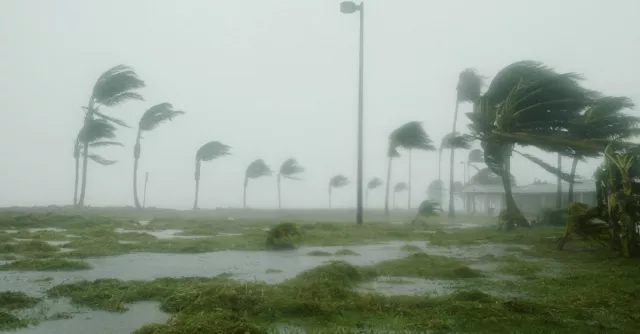 Hurricane season is fast approaching. Wind damage and flooding will be serious threats. Americans living in coastal states — especially gulf states like Florida, Louisiana, and Texas — may soon find themselves in the path of tropical storms.
Experts predict an above-average season with more activity than usual. Hurricanes may be more frequent and intense when they make landfall.
Here is what business owners should expect from the 2022 hurricane season and what they can do now to prepare. 
What Will the 2022 Hurricane Season Look Like?
Not every expert has made a forecast yet, but most meteorologists who have made predictions suggest that the 2022 season will be above-active, much like in 2021 and 2020.
Experts from Florida State University recently held a media briefing via Zoom to discuss the upcoming hurricane season. They expect it to be above-active, as do meteorologists from Colorado State University (CSU) have a similar prediction, who anticipate 19 named storms, nine hurricanes, four major hurricanes, and "an Accumulated Cyclone Energy (ACE) of 160." 
The ACE index measures the total wind energy of all named storms from a single hurricane season. A higher ACE index means the events for a particular season were more powerful. 
An ACE index of 160 signifies a season that is right on the line between an "above-active season" and an "extremely active season," according to the National Oceanic and Atmospheric Administration (NOAA). For comparison, the ACE index of the 2021 hurricane season, the third-costliest on record, was just 145.1 — though a higher ACE index doesn't necessarily mean more damage.
NOAA researchers also predict an above-normal hurricane season, largely due to La Niña and above-average temperatures over the Atlantic. They forecast "a likely range of 14 to 21 named storms (winds of 39 mph or higher), of which 6 to 10 could become hurricanes (winds of 74 mph or higher), including 3 to 6 major hurricanes (category 3, 4 or 5; with winds of 111 mph or higher)."
There will also be a few changes to how meteorologists forecast hurricane paths. The National Hurricane Center (NHC) will be refining the hurricane "cone of concern" narrower this season due to high track forecast scores in the past few years. As a result, we'll see more specific predictions on each hurricane's path from the NHC this year.
Preparing for the 2022 Hurricane Season
The last hurricane season was costly, and many businesses found themselves in the path of major storms. If the 2022 season is similar, business owners will want to prepare now to keep their companies and employees safe in the event of a significant storm.
Businesses in coastal areas, especially those impacted by hurricanes in the past, will benefit the most from early preparedness. However, companies inland and in land-locked states can still be affected by these storms and related flooding.
Local meteorologists and weather experts can provide more information on how hurricanes or tropical storms may impact your area.
Having a solid business continuity and emergency response plan will help a business keep its employees safe during a hurricane. This plan should include basic information about how workers should respond. For example, they may need to move fleet vehicles into garages or other sheltered areas or close a building's windows and shutters.
Many plans also list emergency contacts and designate employees who will lead the response in the event of a hurricane. Consider an emergency notification system with bi-directional capabilities so you know which of your employees are safe and which may need assistance.
Businesses that don't already have a plan can use the Department of Homeland Security's Hurricane Toolkit to determine how much risk they face. It can help build an effective strategy that meets a company's unique needs. Establishments with existing plans should review them now to ensure it is still a good fit.
For example, many businesses have recently adopted work-from-home policies. Harmonizing these with emergency response plans will ensure remote employees know how to respond if operations shut down due to a storm. 
You can update your business's work-from-home policy using the same techniques and best practices that companies use to create new ones. For example, you'll want to include information on WFH employee expectations, available communication channels, and insurance. You should also consider backup power and connectivity tools for critical employees in the line of storms.
Regular drills, tabletop exercises, and audits will ensure your employees know how to respond during a hurricane or similar extreme weather. It's also an excellent time to update your business's emergency contact list, secure a backup power supply, renew your hurricane preparedness kit, and consider protective building equipment like shutters and wind-rated windows. 
Long-term investments like building equipment and generators can be expensive, but they'll help protect your business for hurricane seasons to come. Regular inspections of your building for structural damage will also help you stay on top of repairs that will keep your facility ready for storm season.
Don't Forget Your Hurricane Insurance
It will also be essential to review the business's insurance policies. Most companies need a combination of flood and wind coverage and commercial building insurance to be fully covered in the event of a storm. 
Construction costs remain high in most coastal states, in part due to ongoing labor shortages and supply chain disruptions. As a result, your business's current insurance policy limits may not be high enough to cover necessary repairs or construction if a building or vehicle is damaged during a hurricane. 
Policy limits may also be too low if the value of your building and company assets has increased significantly over the past year. Call your business's insurance provider and ask for a checkup to ensure your current policy meets business needs.
You should act now to secure extra coverage if you don't have adequate insurance for your company and its assets. Flood insurance policies often take 30 days to go into effect, meaning an early-season storm could damage your building before it is covered.
What to Expect From the 2022 Hurricane Season
Experts forecast an intense hurricane season that will likely be on par with 2021 and 2020. Businesses should prepare now for several severe named storms to impact the American coast between June and November. 
Reach out to Agility today to discuss your plans for the upcoming hurricane season and secure necessary resources before they are in short supply.
---
Zac Amos is the Features Editor and a writer at ReHack, where he loves digging into business tech, cybersecurity, and anything else technology-related. You can find more of his work on Twitter or LinkedIn.