Insurer's Guide to Disaster Preparedness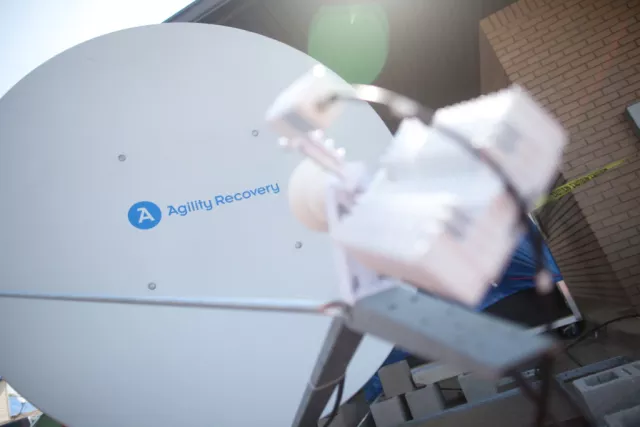 Just like any type of business, insurance agencies aren't impervious to disasters. A successful insurance provider should always be available to serve their customers, especially after a disaster or business interruption. Insurers are among the first organizations on the scene, writing up claims, assessing the damage, and distributing checks. Business depends on an insurer's actions. That's why it's critical for insurance agents to be prepared and ready to respond when they are most needed. When your business is capable of maintaining its operations during an emergency or a disaster or quickly recuperate from it, your customers get the chance to restore their lives to normalcy to support their employees, families, and communities as a whole.
The price of business interruption is costly, regardless of the size of a company. According to Gartner, downtime can cost a business as much as $5,600 a minute, affecting its reputation and bottom line. The consequences of business interruption for small businesses are even more egregious, with 40% of small businesses never recovering from a disaster they encountered.
Downtime can cost a business as much as $5,600 a minute. CLICK TO TWEET
A Written Plan
An established, proven, an executable disaster recovery plan is the only way to ensure your business can deliver on the promise made to clients. Documenting a business continuity strategy is essential for any business. And it doesn't have to be exhaustive, but it needs to cover critical processes. Scott Teel, senior director of organizational development at Agility Recovery, points out power as the most important aspect. "Your business comes to a screeching halt without power," Teel commented in his interview for IN Magazine. "Even if you have mobile phones and can redirect calls to them, you can't charge them without power."
Testing
After all critical processes are identified and documented, the business resiliency plan needs to be tested. The more realistic the testing scenario is, the more prepared your workforce will be. Agility's experts recommend that businesses include their vendors in their business continuity plans to build redundancy. Today, like never before, we rely on electronic communications to handle almost every aspect of our businesses.
When is the next disaster going to hit? And will your company be affected? No one knows. But you can reduce your risk—and that of your customers—by implementing the following risk-reduction procedures and best practices for recovery planning in the insurance industry.
Establish Disaster Recovery Protocols
Assemble a disaster recovery team.

Get your employees involved in the disaster response planning process to let them know you're ready for whatever crisis may occur and build buy-in to a culture of preparedness. Together, you can design a plan to accommodate challenges the team might face in a disaster.

Create a crisis comms plan.

Communication with clients during a crisis is especially crucial for insurance companies. Following a disaster situation, insurance agents will likely be flooded with calls from insureds with questions about their coverage or how to file a claim. Be sure you've planned to have experienced agents on hand to handle such questions, including a plan for those unable to report to the office to answer inbound calls.

Create a disaster recovery plan.

Once every responsibility is outlined, write a step-by-step disaster recovery plan. Your plan should spell out who is in charge of different recovery processes, first actions to consider, and how to quickly evaluate the needs. Begin by considering the most critical functions within your organization and develop plans and strategies for protecting each from the top risks posed to your organization.

Assemble a "go" bag.

A go-bag is an emergency kit that is ready to be used at all times. Your emergency kit should contain everything your organization needs in the event of an evacuation. When disaster strikes, time is of the essence.

Test, fine-tune, and retest your disaster recovery plan.

Testing your disaster recovery plan is not only an essential part of planning but a step that could mean the difference between giving in to a crisis and surviving one. Testing or exercising your plan should be a gradual and continual process.
Remember:
A successful test is not necessarily one that runs flawlessly, but an exercise that allows you to identify failures and therefore improve your plan and increase your ability to serve customers after a disaster.