Kentucky League of Cities: Providing Recovery After an Ice Storm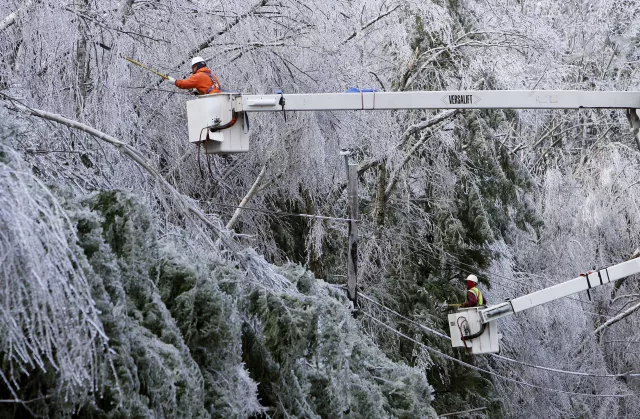 Kentucky League of Cities
Twelve cities in Kentucky came together in 1927 to form a united coalition. Over the decades, the Kentucky League of Cities has grown from 12 to almost 400 cities strong. Their mission to promote mutually beneficial ideals remains the same, but what they offer to individual members has changed. Cities came to KLC in 1997 because they didn't have the resources to find adequate insurance or the money to pay for it. In response, the Kentucky League of Cities Insurance Services was created as a member-owned insurance pool. The expanded membership and increased responsibility meant that the Kentucky League of Cities needed to maintain continuity during any situation. 
Challenge:
In the summer of 2009, a Kentucky-based insurance company and Agility client, Peel & Harris, recommended the Kentucky League of Cities bolster their continuity of operations plan with Agility. The partnership was the first of its kind between a municipal league representing cities and a disaster recovery provider. The deal was also finalized mere months before severe winter weather crippled the communications abilities and infrastructure of dozens of Kentucky cities. Trees were leveled and power lines were destroyed, leading to massive power outages across the state. Cities were effectively helpless in assisting their own citizens recover from the disaster. 
Solution:
The Kentucky League of Cities' unique partnership with Agility created an initiative that provided continuity of operations plans that would end up protecting them from the winter storms they didn't even know where coming. Members could rest assured that in the event of a disaster, they would have access to vital on-demand services and assets such as satellite links, working phones, a stable Internet connection, and power generators. 
Results:
Before the ice storms hit, mayors reached out to Agility to initiate their preparedness plans. Within hours of seeking assistance, generators and other recovery resources were distributed to affected locations. Member cities established makeshift recovery areas inside high schools and government buildings for residents. They were able provide locals with electricity, water, and communications, all powered by Agility's generators and satellite connections. Essential services, such as 911 command centers, water plants, and city halls were all operational due to Agility's quick distribution network.
Not only did Agility Recovery fulfill the immediate needs of KLC, but businesses affected by the storm in Missouri and Ohio were also rescued. In total, Agility responded to 25 disaster declarations and 35 alerts.