A Message from CEO Jon Bahl: How Agility Clients Stayed Ahead of the COVID-19 Curve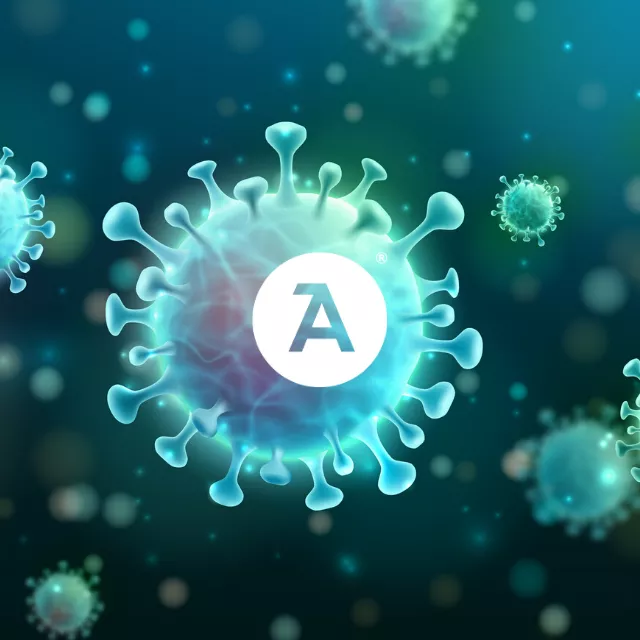 From our unique perspective of actively working with 100s of businesses simultaneously on their response to COVID-19, we've collected the most common lessons learned to help more businesses like you emerge with an even stronger response plan and business continuity process. Agility has helped businesses navigate COVID-19 and being a market leader in how we have managed our own business response, reinforces the very reason of our existence and continued success now and for the past three decades. Agility is purpose-built to help your business plan, survive and thrive through any interruption, regardless of the root cause of the interruption. As the COVID-19 outbreak began to spread globally, businesses of all sizes and industries turned to their business continuity and pandemic response plans. Here is what we experienced:
100% fulfillment of all declarations, helping 100s of businesses across 1000s of locations, with more simultaneous declarations than ever before in our 30-year history.
5x-10x increases in web traffic, content consumption, webinar attendance, customer engagement conversations and the Preparis app usage.
Nearly 100% increase in emergency messages and employee communication sent through Preparis, versus Q1 last year, as more organizations were dependent on using bi-directional messaging to keep their employees safe and properly equipped to stay productive. More than 16,000 messages were sent to 1.3 million recipients in March.
New customers onboarded to Preparis within 24 hours so they could immediately communicate with their employees, creating an easy check-in/out process to ensure employees were safe, well equipped, and felt connected to the organization even if they weren't in the same location.
The most impressive finding is that Agility customers were able to work ahead of the pandemic outbreak, quickly implementing their plans before the spread of COVID caught them off guard. The following chart illustrates how Agility customers were putting their plans in place before the pandemic outbreak increased.
Businesses that planned ahead were able to engage a quick response and meet their Recovery Time Objectives (RTO). We saw activity rise weeks before confirmed cases began to escalate across North America, which means those businesses had already engaged their response and recovery plan long before they were in crisis mode. Businesses that planned ahead were able to focus on their people first to ensure they were safe and able to continue working as best as possible. This meant employers were able to communicate with their teams, people retained their jobs, and maintained productivity in a safe work environment. In 2019, Agility released a modern business continuity model based on the cumulative learning from working with thousands of businesses, and how we observed common business continuity maturity phases experienced by most organizations. The primary tenet of this BC model is that businesses put the highest priority on first being able to communicate with and protect their people.
The priority of protecting people first was evident in the business responses to COVID-19, as we witnessed businesses first engaging their communications and preparedness plans, then eventually being able to expand their response to the meet the changing business needs. Some of the creative ways businesses are working through the pandemic using Agility solutions:
Using bi-directional messaging with location specific instructions. An engineering firm in Omaha, NE with 10,000 employees across 225 offices in 50 states and 60 countries, used the Preparis app to quickly notify employees with location-specific instructions for essential employees. They used geo-fencing to easily target the message by very specific combinations of groups, departments and location, setting up a system to receive, respond and track 227 different message variants. This was all tested and rolled out within a 48-hour time period. The customer said, "Preparis could not have come at a better time!"
Deploying laptop distribution for short-term work from home strategies. Agility customers had immediate access to laptops through their membership. Agility deployed more than 5000 pre-imaged laptops in the period of a few weeks. The capital expenditure of buying short term technology equipment was not cost justifiable for many businesses. Instead, they preferred to use a shared use model which allowed them to pay for the time they use the equipment instead of overpaying, then having to deal with storing or getting rid of equipment post-pandemic, not to mention the wasted environmental resources of redundant equipment.
Creating mobile staging centers or command centers, using tents or mobile recovery centers. Many companies have created mobile staging environments, such as creating mobile recovery center or tent-based testing centers as a pre-staging area, to allow for temperature checks or rapid tests before allowing people back into fixed buildings such as day cares, manufacturing facilities, employer buildings, or medical facilities.
Augmenting facilities and equipment, based on specific business needs. Many customers reached out to Agility to fill in equipment such as phone headsets, monitors, workstations, along with more robust needs such as setting up drive up, check in or command center locations.
You may have heard us talk about being prepared for the before, during and after stages of any business interruption. As we reflect on the first 60 days into the COVID-19 business interruption, we are moving into the during phase, and a return to normal. We hope you can join us for a COVID-19 Lessons Learned webinar on May 19 where we will share best practices and common use cases from three customers to help you plan for the next phase in response to this pandemic, and harden your business continuity planning for any future disruption.
This post was written by Agility Recovery's Chief Executive Officer, Jon Bahl.