An open letter from CEO Jon Bahl about COVID-19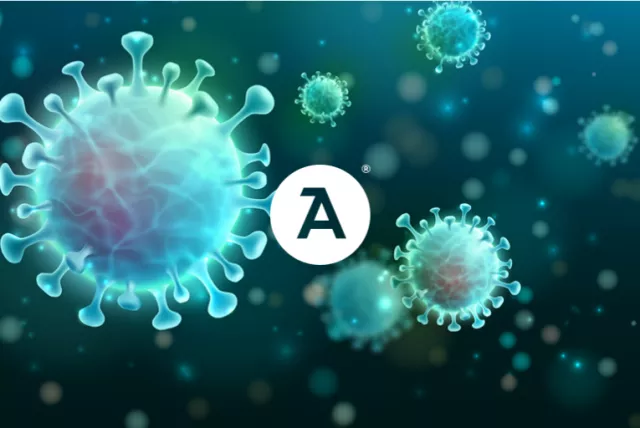 Now that COVID-19 has been declared a pandemic by the World Health Organization, businesses across the world are trying to identify the best practices for protecting their people and their operations from being negatively impacted.
As a business continuity leader with 30 years of experience helping businesses deal with interruptions of all types – including pandemics – Agility has been asked for suggestions for potential learning opportunities and recommended responses. We've developed a free COVID-19 Preparedness Kit and hosted a COVID-19 Pandemic Planning webinar to help any business better prepare their response to COVID-19 and other pandemic situations.
In addition, we've been asked to develop specific best practice programs for businesses to implement. While it seems almost every business may be contacting their customer base with their COVID-19 response plan, at Agility we take that obligation one step further based on our proven track record of helping businesses through similar types of disruptions.
Of course, we have communicated with our own current customer base to reiterate our common protocols and our adherence to CDC recommendations. In response to this gap and coupled with our battle-tested experience responding to escalating business interruptions, we've developed a package that has specific pandemic planning and response solutions managed through one system and partner. This real-world tangible program is designed to help businesses adequately prepare and respond to a pandemic like COVID-19.
This means businesses can receive the information needed to help their business prepare, and also specific tools and recommended items to help organizations plan, prepare, train, and execute an immediate action plan. Our best practice recommendations include a multi-step process:
Communications — alerting and bi-directional messaging through our industry-leading Preparis app to easily communicate and notify your entire employee population at once of any upcoming special notifications or instructions, implement a check-in/out process, and manage your company's pandemic process from one central system.
Mobile Recovery Center — flexible, additional mobile space to augment your office environment. Common use cases for mobile recovery centers include developing an HR Command Center, creating equipment distribution facilities on regional sites, and building social distancing environments for your workforce.
Training — access to pandemic e-training materials for your entire organization, including more than 20+ relevant topics throughout the entire year.
Planning — option to conduct a two-hour Pandemic Tabletop Exercise within your organization, a virtual session guided by one of our experts to help you plan for the unexpected.
Feel free to access our free COVID-19 preparedness resources. If you'd like to learn more about specific best practices you can put into place tomorrow, please contact us.
This post was written by Agility Recovery's Chief Executive Officer, Jon Bahl.