Power Outage Impacts and Preparedness: Guidance for Businesses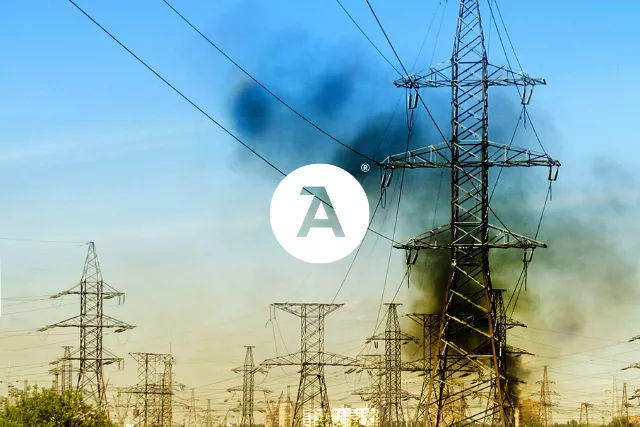 Why Organizations Should Plan for Potential Impacts of Power Outages 
With hot summer days approaching the U.S. this season, businesses are faced yet again with a recurring threat—blackout and power outages that can last hours if not days, leading to significant financial losses in any industry. According to the Department of Energy, yearly power outages cost the U.S. economy $150 billion annually.  
The Growing Risk of Power Outages 
Power outages have been on the rise in the past couple of years. Particularly, the region that got affected the most was the state of California, with hundreds of thousands of customers being affected in April alone. A single power outage event can devastate an organization's revenue, productivity, capacity, and labor. Increasingly, utilities are practicing planned de-energization events, or Public Safety Power Shutoffs (PSPSs). As a last resort to prevent power lines from starting wildfires and putting human lives in danger, planned power outages are scheduled to take place during hot, dry days. 
The Facts 
70% of Agility Recovery customers' business interruptions involve a power outage 

Power outages from storm-related events cost the U.S. economy between $20 billion and $55 billion annually  

Weather-related outages have doubled since 2003  

Approximately 44% of power outages are caused by storm-related events 

Power outages are happening more often and lasting longer 
2020 Challenges and Considerations 
It is important for organizations to understand how power outages in 2020 will have a different impact on their people and operations amid COVID-19.  
Here are some questions to start the conversation and get prepared in the event of a blackout: 
If most of your workforce is working from home, how will they be able to continue work? 

How will you communicate with employees, customers, suppliers and more? 
Who is responsible for communicating information during a power outage? 

How will a blackout impact your equipment? 

Do you have a backup generator or a partner to help you acquire one when demand increases? 
How Businesses Should Prepare and Respond 
Power outages, or blackouts, can strike unexpectedly. One way to mitigate the risks and reduce these types of disruptions is to use "undergrounding"—placing electricity distribution lines underground. This technique is believed to make the service more reliable in those areas more susceptible to the damage. Alternatively, a business can conduct smart grid improvements. The U.S. power grid, for the most part, needs significant modernization. So, it can be helpful to your business to update their facilities for better performance. 
Some blackouts—called rolling blackouts—are necessary for the longevity of the power system and are typical during the summer months. Furthermore, to mitigate future risk, utility companies are using rolling blackouts to protect dry landscapes from power lines that could overheat and spark deadly fires.  
It is important to remind employees about your blackout response plans, especially if rolling blackouts are common, and to back up all critical files. To help organizations educate their workforce on how to respond to blackouts, we have developed a quick checklist that covers steps to take before and after a blackout.