Supporting You in Times of Need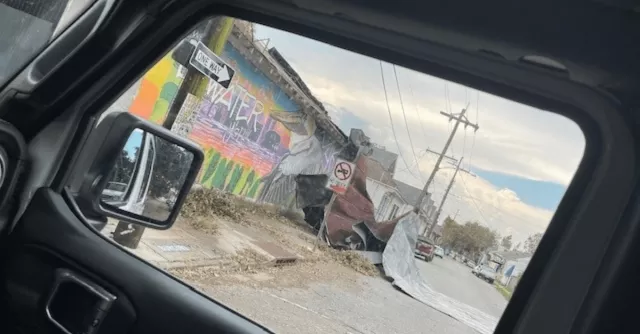 This year, we've seen what feels like countless unprecedented weather events: an ice storm in Texas, heat domes in the Pacific Northwest, wildfires across the country, and a few weeks ago, a major hurricane that decimated states from Louisiana to New York, with additional storms threatening the Gulf Coast yet again this week. 
In the 1980s, there were fewer than four billion-dollar weather-related disasters each year; in the last five years, the average increased to 16.2, increasing at a fourfold rate. In 2020 alone, there were 22 billion-dollar events, costing $95 billion – the fourth-highest costs on record. Hurricanes, heavy rainfall, and heat waves are likely to continue increasing in the years to come, spurring additional weather-related disasters like flooding, droughts, and wildfires.
At Agility, our mission is to help businesses be prepared before, during, and after an incident, so that they can remain in operation and continue serving their communities. We've been doing this work for more than 30 years during disasters ranging from the 9/11 attacks to Hurricane Ida. 
Before any major weather-related event, we supply customers who may be affected with resources, information about the event, and details on how to enlist our support. We remain in close communication with our partners and vendors to ensure the availability of resources and accurate deployment times for our customers. 
The past few weeks, the Agility Recovery Services team has been helping our community cope with recent disasters and business interruptions. The team responded to organizations activating their coverage as a result of Tropical Storm Henri, and within days, turned around to aid in recovery from Hurricane Ida. We assisted with more than 60 customer locations in the region, restoring power to 50 locations, and are currently working closely with another 70 customer locations in case they need to bring in additional resources. While in the field for Ida recoveries, we were able to put to work our latest mobile productivity pack, ReadyTechGo, when several customers relied on it for their internet connection and power; for some, the ReadyTechGo pack was their only means of communication.
Through the years and currently during an active storm season, our operations team supports our customers and communities with around-the-clock coverage. We set up satellite dishes and maintain satellite communications due to poor infrastructure stability; deliver fuel, generators, electrical connections, and locksmiths; even bring in blankets, food, and water; and deploy mobile offices and banking centers.  
The collective effort across all of Agility's teams for an event of this magnitude has never been stronger. As we continue seeing these major weather-related disasters occur with increasing frequency in the recent and coming years, Agility will continue its mission of serving our customers and their communities through times of need. If you've been meaning to revisit your business continuity and disaster recovery program, now is a good time to make sure your business is well prepared. We are currently doing complimentary high-level plan reviews and scheduling tests into 2022. Feel free to email contactus@agilityrecovery.com or call 866-364-9696 to schedule your review today. 
Jon Bahl, CEO, Agility Recovery