A New Era of Business Continuity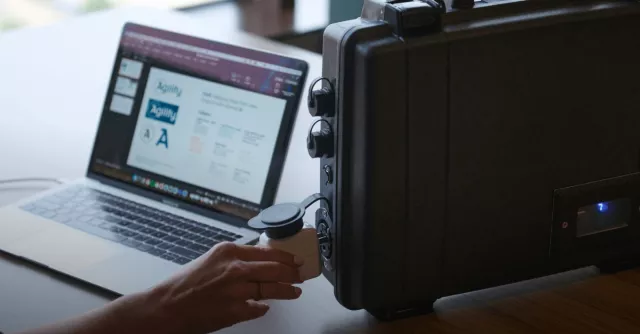 The new era of business continuity forces us to prepare for business as unusual. The workforce is more distributed than ever, with 83% of businesses now using work from home as part of their recovery strategy. Since the start of the pandemic, 12% of employees have moved more than 50 miles from their office, and an additional 22% are considering or planning to move 50 miles or more from their office (PWC). Many organizations plan a hybrid approach to returning to the workplace. 
The world has continued to see relentless major weather events throughout the course of the pandemic, including an ice storm in Texas that knocked out power, hurricanes that caused flooding and disaster from the Gulf to the East Coast, a first-ever derecho in the Midwest, and fires across the western part of the U.S.  
Recovery Strategy Needs to Evolve for Business as Unusual 
Recovery strategy has permanently changed, largely due to the combination of the pandemic along with more frequent, more widespread, and more potent natural disasters, and further complicated by distributed workforces. In the past, most organizations had to think only about recovering one location; with a distributed workforce, that one location may have turned into dozens or even hundreds of disparate sites. How will you plan to recover all those locations when employees are working from home – rather than an office? How will you manage the next interruption to your business operations in a world where the office isn't just in one place – it's everywhere? 
We live in a time when business is anything but usual, and with that comes a new era of business continuity.  
ReadyTechGo: Mobile Productivity Solution for a Work-From-Anywhere World  
That's why we're excited to introduce Agility ReadyTechGo, the solution for a work-from-anywhere world. In times of need, Agility ReadyTechGo delivers the ability to power ahead with cellular connectivity, one-touch Wi-Fi setup, and 24/7/365 support. It's a lightweight, rugged, waterproof, and mobile solution with a high-capacity battery backup that's available for your team when and where they need it most. ReadyTechGo packs are available on demand for Agility customers or to keep on hand for anytime usage. 
As the business continuity landscape evolves, Agility software continues to adapt with new enhancements. Agility Central's tools simplify anytime, anywhere business continuity management. Plan, train, practice, and prepare with new modules, seamless alert notifications, and more.  
Access Agility Planner, with even more robust plans and definable recovery point objectives including maximum tolerable downtime. Now you can extend the value of your BC program beyond your own business to include critical supplier and vendor management in a time when supply chain resilience is essential. 
Agility Alerts (Preparis) gives you enhanced bi-directional messaging capabilities, all accessible from the Agility Central platform. Deliver messages in a cascading fashion by controlling which of the five modes of communication goes out first – for example, beginning with SMS, and if there's no response, sending a push notification, and going down the list from there. 
In a world where the work site happens across multiple sites, now your recovery, and your return to normalcy, can as well. We look forward to sharing these innovations with you and giving you a head start in your business continuity and recovery efforts. 
Jon Bahl, CEO, Agility