Businesses can't plan for everything. But Agility can prepare yours for anything.
Agility Planner and RecoveryPlanner are intuitive business continuity planning and preparation tools that streamline, simplify, and support your BC management process. Agility Planner and RecoveryPlanner have been developed to help your business go from reactive to proactive with its business continuity planning.
Discover Our BC Planning Software
Conquer the daunting task of business continuity planning and get step-by-step guidance to build your plans by answering quick questions and following simple, actionable steps. 
Central Business Continuity Planning Platform
Agility Central is the industry's only way to plan, train, test, alert, and recover from any device at any time.
Incident management and BC planning in one platform. 

Cloud-based with anytime, anywhere access on multiple device types.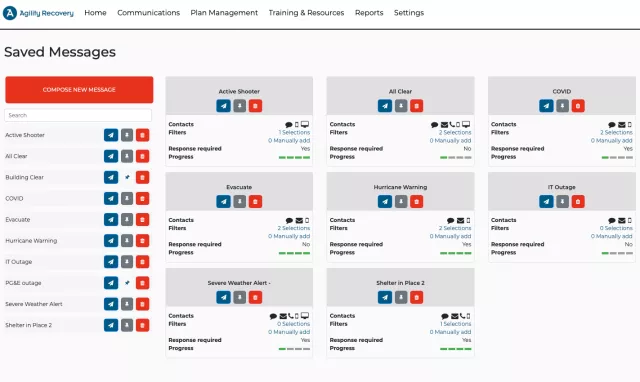 Request Your Free Demo of Agility Planner or RecoveryPlanner Today
See how Agility Planner and RecoveryPlanner can help simplify the creation and management of your business continuity plans.
Plan Templates, Historical Data & Reporting
Agility Planner allows you to stay focused on other mission-critical projects while keeping you compliant with audit-ready plans for easy reference, access to historical data, and centralized document storage to maintain incident records and manage BC documents with anytime, anywhere access. 
Easily create a BCP that is prepopulated with necessary data and processes from 30+ years of BC expertise. 

Capture the inputted information as data for informed decision-making so that it can be sorted and presented for incident management. 

Monitor and measure performance and metrics in real-time, and easily create an executive summary of the process to share with company stakeholders.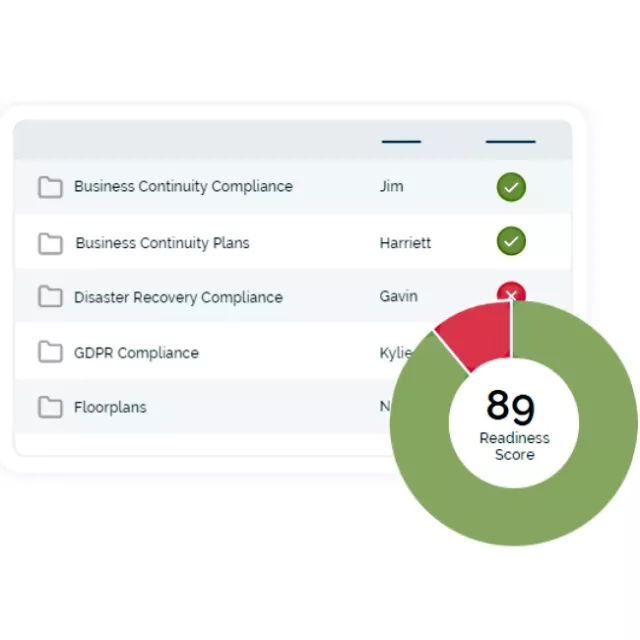 Organizational Resilience
Manage, plan for, and assess organizational resilience areas centrally for integrated analytics, enterprise-wide planning, and incident response with RecoveryPlanner. 
Centralize business continuity, disaster recovery, cybersecurity planning, operational/vendor risk management, crisis/emergency management, and emergency notifications. 

Improve your continuity analytics, organizational resilience management, and execution of plans.  

Develop and maintain enterprise-wide sustainable continuity programs that meet your compliance requirements. 
Business Continuity Plan Maintenance & Support
Take advantage of convenient and time-saving editing, prompt plan updates, and tracking of task dependencies and deadlines, which is helpful for growing businesses that are hiring new employees or managing additional facilities. 
Using a built-in calendar reminder, ensure timely execution of all tasks and quickly adjust to organizational changes, so that your team members stay on track with their projects.  

Notify new team members of task assignments and due dates.

Plan your recovery by location.

Subscribe to critical dates.

Add scenario-based strategies, with the ability to have multiple strategies per process.

Embedded Consultant
Conquer the daunting task of BCP creation and get the right guidance to complete a BCP by answering quick questions and following simple, actionable steps. 
Identify missing components and develop a recommended roadmap to help address the gaps.  
The only solution on the market that offers an embedded consultant to guide you through the process of BCP creation, breaking down the process into simple, actionable steps. 
Company-wide Engagement
Make it easy for the entire organization to be involved in the business continuity strategy. Help create a company-wide culture of preparedness, promote leadership's buy-in, and increase organizational resilience.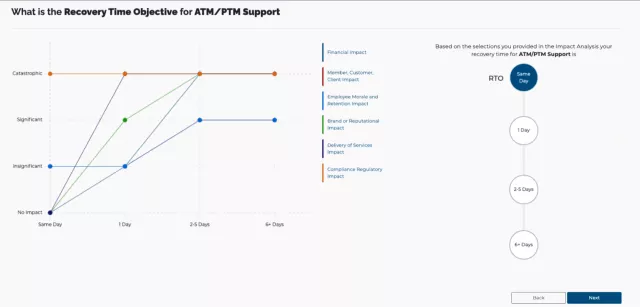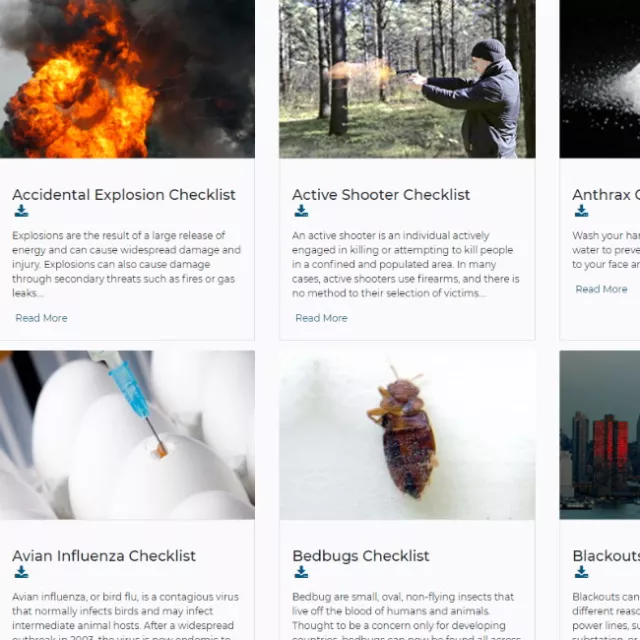 Training and Notifications
Central location for online training and emergency alerts 
Subscribe to and publish automated FEMA alerts with seamless integration to IPAWS 
Online training that includes more than 100 threat-specific topics
Frequently Asked Questions
Every Business Deserves Peace of Mind
See how your organization can stay ready for anything, with Agility.