When a major disruption strikes, Agility Incident Manager turns go time into your time to shine.
Agility Incident Manager is the purpose-built solution from the leader in business continuity solutions—powering a rapid, coordinated incident response.
Exercise your plan, activate priorities identified with Agility Planner, rally the troops, and communicate with a single touch. From start to finish, you've got the capabilities to just Incident Manager and go.
Capabilities That Inspire Confidence.
Whether you're facing a power outage, server crash, or something truly unexpected, Incident Manager seamlessly aligns your preparation and response, with safe exercise mode, one-touch communication, real-time alerts, even call histories retained in one location for compliance—and learning to fuel improvements.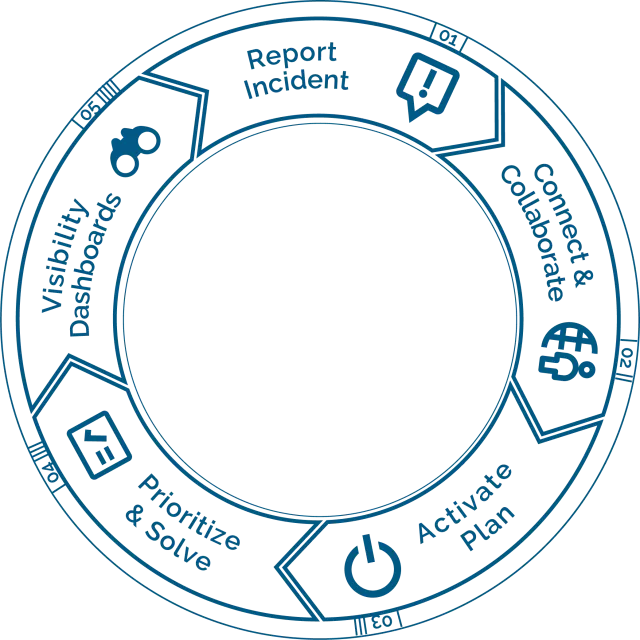 Free Webinar
Testing vs. Exercising: Why You Should Do Both
Can your backup systems withstand a cyberattack? How efficient is your RTO for restoring data? Are your employees familiar with emergency procedures? Business continuity testing is the most reliable way to find out. But if you're skipping regular testing, then you won't know if your organization is prepared for a disaster - until it's too late.
In this webinar, we will discuss key differences between testing and exercising and how to effectively do both.
Key topics include:
Differences between testing and exercising
Why you should be testing and exercising your plan
Levels of testing
How to make the process easier
We Work With Thousands of Organizations
Ready to Learn More? Let's Go.
Get a detailed introduction to Incident Manager from an Agility Recovery expert.
Frequently Asked Questions