When a major disruption strikes, Agility Incident Manager turns go time into your time to shine.
Agility Incident Manager is the purpose-built solution from the leader in business continuity solutions—powering a rapid, coordinated incident response.
Activate priorities identified with Agility Planner, rally the troops, communicate with a single touch. From start to finish, you've got the capabilities to just Incident Manager and go.
Capabilities That Inspire Confidence.
Whether you're facing a power outage, server crash or something truly unexpected, Incident Manager seamlessly aligns your response, with one-touch communication, real-time alerts, even call histories retained in one location for compliance—and learning to fuel improvements.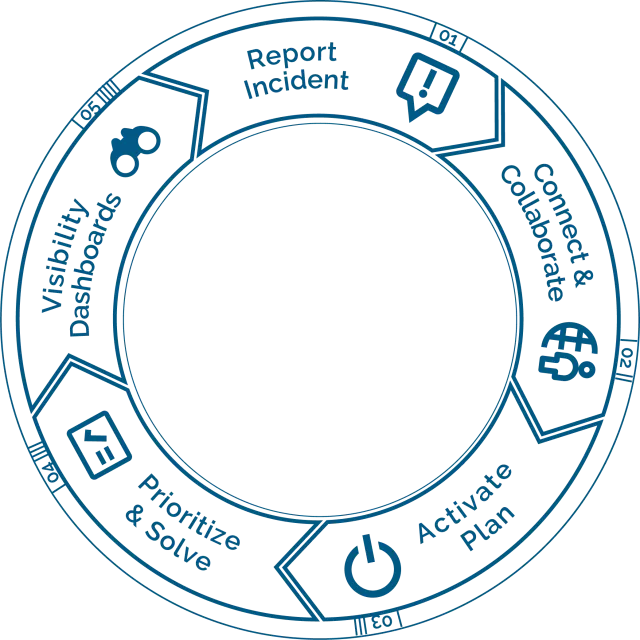 Free Webinar
How to Put Your Business Continuity Plans into Action
Creating a culture of resilience and readiness means having an actionable and up-to-date business continuity plan (BCP), training employees and staff, and making regular adjustments to your plan.
You need to make sure you can put your BCP into action as quickly as possible to recover mission-critical tasks and continue operations as usual.
Stream now for a webinar covering:
Do's and don'ts of business continuity planning
How to bring your BCP to life with Agility Incident Manager
Navigating the road to resilience
We Work With Thousands of Organizations
Ready to Learn More? Let's Go.
Get a detailed introduction to Incident Manager from an Agility Recovery expert.
Frequently Asked Questions