Businesses can't plan for everything. But Agility can prepare yours for anything.
Agility Planner is an intuitive Business Continuity planning and preparation tool that streamlines, simplifies and supports your BC management process. Agility Planner has been developed to help your business go from reactive to proactive with its Business Continuity Planning.
Discover Agility Planner
Conquer the daunting task of business continuity planning and get step-by-step guidance to build your plans by answering quick questions and following simple, actionable steps. 
Easy Templates, Historical Data & Reporting
Agility Planner allows you to stay focused on mission-critical projects while keeping you compliant with audit-ready plans.
Easily create a BCP that is pre-populated with data and processes from 30+ years of BC expertise. 

Capture the information as data for informed decision making so can be presented and used for incident management. 

Monitor and measure performance and metrics in real-time, and easily create an executive summary of the process.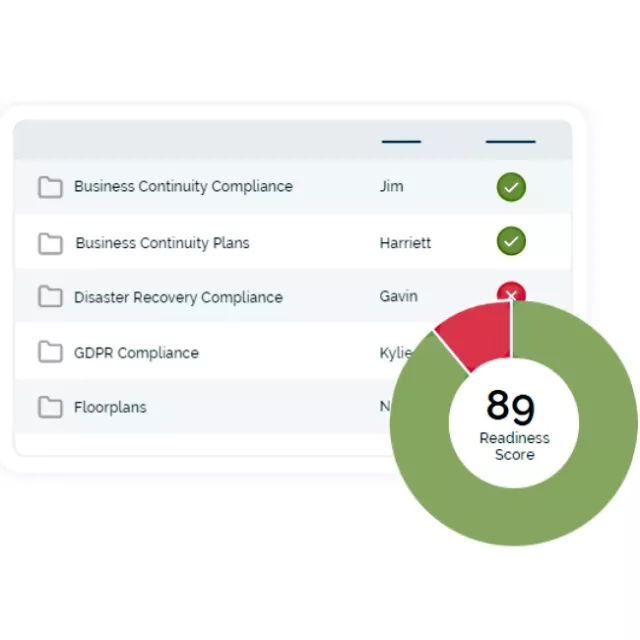 Company-Wide Engagement
Make it easy for the entire organization to be involved in the business continuity strategy. Help create a company-wide culture of preparedness, promote leadership's buy-in, and increase organizational resilience. 
See Agility Planner in Action
Learn how Agility Planner can help simplify the creation and management of your Business Continuity plans.