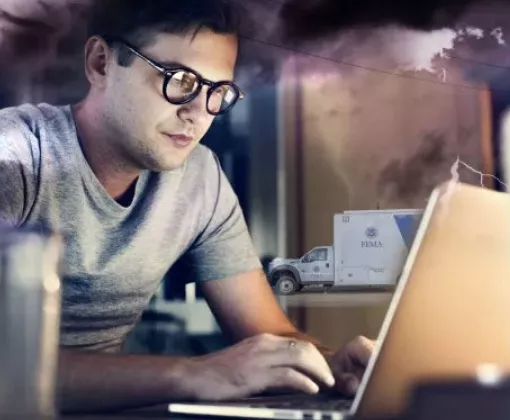 Work from anywhere
ReadyTechGo delivers power and connectivity directly to your business.
Everything your team needs to keep productive, delivered through one-of-a-kind service and backed by 30+ years of recovery experience.
Power productivity
Keep business running as usual.
Power loss is one of the most common business interruptions, and generators account for 70% of workspace recovery needs. Agility saves you the hassle of owning, storing, and maintaining expensive generator equipment.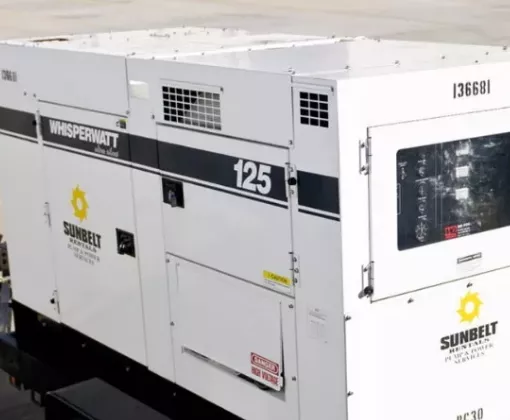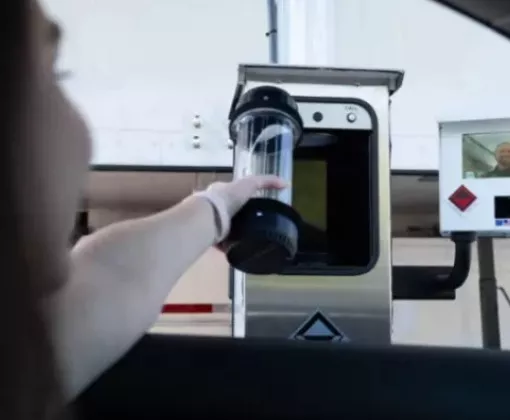 Financial institution branch recovery
ReadyFinancial+ is a premier, purpose-built solution focused on the recovery needs of banks and credit unions.
The ReadyFinancial+ solution includes the essentials needed to recover retail and/or back-office operations quickly after a business interruption.
The space to get back to business
Recover where work happens with office space when you need it.
In the event your workspace is compromised, Agility offers all of the accessibility and flexibility you need to restore operations. Choose from a wide range of recovery options, like mobile recovery centers, tent structures, ready-to-work office space in our 3,200 global locations and more, to match your needs.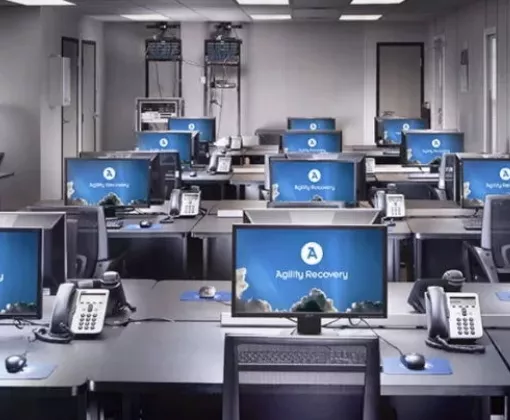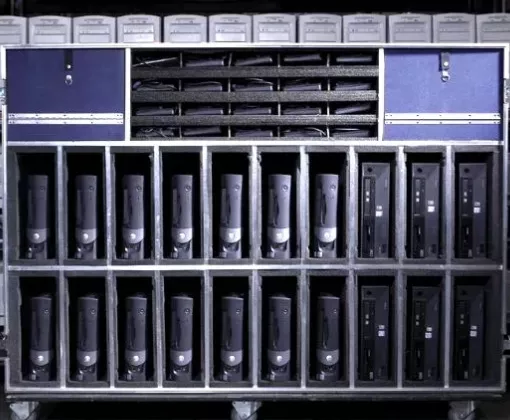 Technology at your fingertips
Ready to go equipment for any size outage.
Agility delivers the technology and equipment you need to resume operations in record time. Get a safety net to combat the impacts of outages without the cost of having to own, store, and maintain your own backup devices.
Connectivity for any situation
Networking and connectivity to get your business back online.
Even when local infrastructure is down, Agility will get your network infrastructure back online with satellite and 4G LTE connectivity. Our network experts will integrate your infrastructure so you can access phones, data, and critical applications despite any interruption.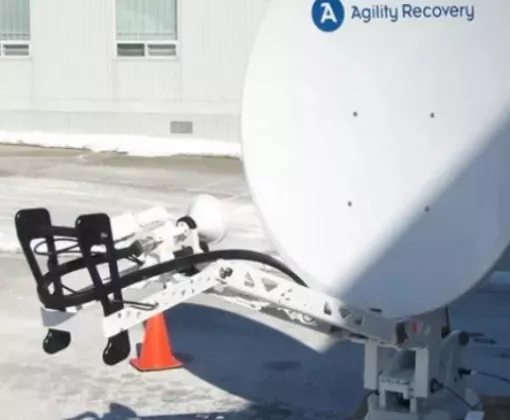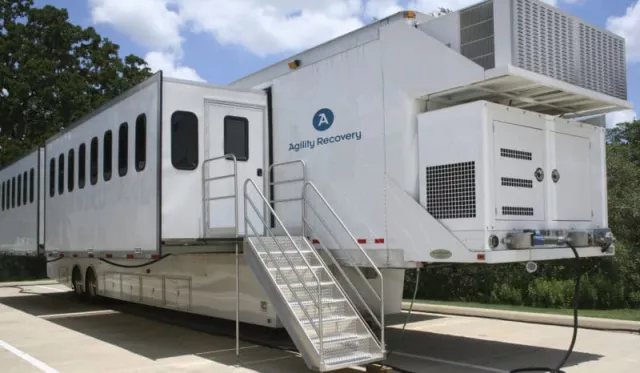 Agility really was the A-to-Z solution for us. It was almost unreal to think that all this equipment could fit on a single truck.
call center was destroyed. Agility helped get TMone back online.
Every Business Deserves Peace of Mind
See how your organization can stay ready for anything, with Agility.