Shifting Recovery Trends in Q2 2022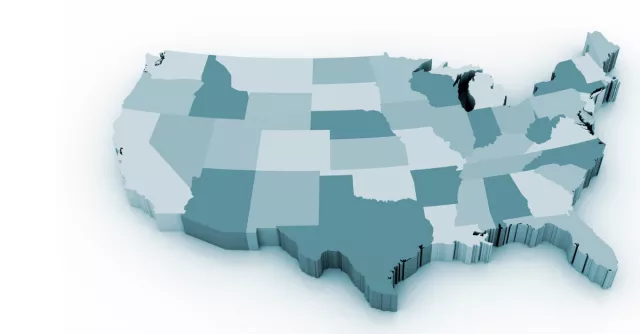 As we've seen, natural disasters and climate-related interruptions are on the rise nationwide. However, at Agility, we've noticed a shift in our customers needing our assistance in the last quarter that we wanted to share.
As we talk through the trends we're seeing, here are two helpful terms to know:
Alert: When a customer goes on alert status, they are letting Agility know that they may need our services. Perhaps there is a storm that may affect their region.
Declare: When a customer moves from alert to declare status, they are activating their coverage and requesting immediate assistance with equipment and/or services they have contracted with Agility.
Historically, Texas and Louisiana see the highest number of declares in the second quarter of the year. This isn't surprising, given things like early-season hurricanes and heat-related power outages. Power needs are usually the main driver of these declares.
However, the second quarter of 2022 was markedly different – and the busiest second quarter on record for Agility, with declares up 113% versus the second quarter of 2021. In just the first half of 2022, we saw 14 states with customers declaring; for comparison, in all of 2021, customers in 25 states activated coverage. Comparing Q2 2022 to Q2 2021, Texas customer declares were down 57%, and Louisiana customer declares were down 80%. Rather than only declaring for power needs, these states saw rises in declares around technology, space, and connectivity.
The increase in natural disasters across the Midwest has affected declare locations and types. For example, in just the last year and a half, we've seen 12 times more declares than in the preceding seven years in Kentucky, mostly related to the tornadoes that tore through the state last winter. Half of the declares were related to power, and the other half were related to network concerns.
We also see new trends in conversion rates. In the 10 years previous, the likelihood of an alert turning into a declare was 20%. In the past year, alerts converted to declares nearly 50% of the time – showing us that if a customer goes on alert status, they are highly likely to need our assistance.
Finally, in the past, the main driver of customer declares has been power needs (generators, electricians, etc.), but now, many more customers have needs around network connectivity and IT assets. We have seen declares in this space from both network outages impacting employees in a work-from-anywhere configuration as well as office declares resulting from ransomware attacks in which the customer requested servers.
As always, Agility is ready to spring into action to serve our customers. We keep a close eye on major events that may impact our customers' regions, but there has been a shift in where these services are needed at different times of the year. We will continue to watch these shifts in needs and interruption types and ensure your business is taken care of and resilient.