The State of Hurricane Affairs in 2019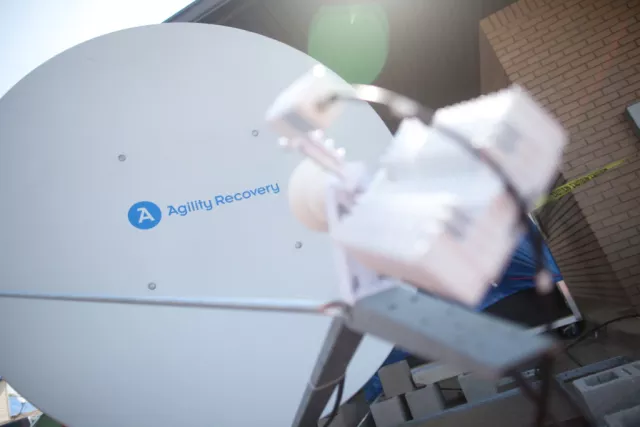 According to NOAA's National Centers for Environmental Information (NCEI), there have been twenty-six-billion-dollar weather events in the United States since 2017. To help you visualize the extent, National Weather Service developed a shocking map.
It demonstrates the tracks of all known North Atlantic and Eastern North Pacific Hurricanes, dating back from 1851. 
With the past three years being the roughest for the hurricane-prone regions, this year, we may be given some time to catch our breath. According to an early report from Colorado State University, the 2019 Atlantic basin hurricane season will result in a slightly below-normal activity. 
Even though some of the early predictions have been fulfilled in the past, researchers emphasize that the situation may change come fall. 
As of April, which proved to be a busy month for our operations team completing various recoveries, forecasters are calling for 12 to 14 named storms to develop in the Atlantic hurricane basin between early June and late November. "Of those storms, five to seven are forecast to become hurricanes and two to four are forecast to become major hurricanes," AccuWeather stated. 
While the experts do not anticipate any major hurricanes making landfall along the continental United States coastline, they do remind coastal residents that "it only takes one hurricane." Everyone, especially businesses, should prepare as thoroughly as possible for every season, regardless of how much activity is predicted. 
There's a common misconception that business continuity planning only affects the IT department. In fact, whether you create a business continuity plan (BCP) internally or choose to outsource it, your BCP should involve strategies for getting critical processes and departments up and running again.  
If you already have a BCP in place, third-party consultants can provide an objective view of your business and make suggestions for your BCP so that your plan is useful when interruptions occur. 
Business continuity as a service (BCaaS) uses the expertise of professionals to develop and manage a specific plan tailored to your business' needs. With a streamlined course of action, your business will be able to remain operational in the event of a disaster.
Whether there's physical destruction to your building or employees and customers are unable to travel, damages from disasters can hinder your ability to maintain normal business activities in your primary office space. If you need to relocate business operations, make sure you have access to an alternate workspace as soon as possible.
Fully equipped alternative workspaces like Mobile Recovery Centers (MRCs) can be made available within as little as 24-48 hours of a disaster declaration, while Fixed-site Business Recovery Centers (BRCs) can be made available within as little as four hours of a declaration. Once the alternate location is set up, your company can begin to restore business operations successfully.
Having access to your data and applications is imperative when disaster strikes. A fully managed and monitored cloud recovery platform will protect your IT infrastructure. With secure data vaulting and recovery, your data will be recoverable on- or off-site within your recovery time objectives.
Hurricane season is upon us, so make sure you take the necessary steps to prepare your business before it's too late.
Hurricane Michael is proof that you never really know what to expect from Mother Nature. Here are three business continuity lessons this disaster has taught us:
Public-private sector cooperation is critical. Participating in cross-sector preparedness initiatives helps you familiarize yourself with first responder procedures and improve your disaster response protocol. Joining an LEPC is a great first step.
Little details make a big difference. No plumbing. Power outages. Permits not approved for alternate workspaces. Lack of fuel for generators. These are just a few of the challenges businesses affected by Harvey faced. Make sure to address these logistical issues in your business continuity plan.
People need food, water, shelter… and internet access. After a disaster, internet connectivity and cell service are often impacted, so providing internet access is a fundamental way to help your employees and customers.
By using lessons learned from past disasters, you increase your ability to weather future disaster declarations successfully.