Operations Report: February 2019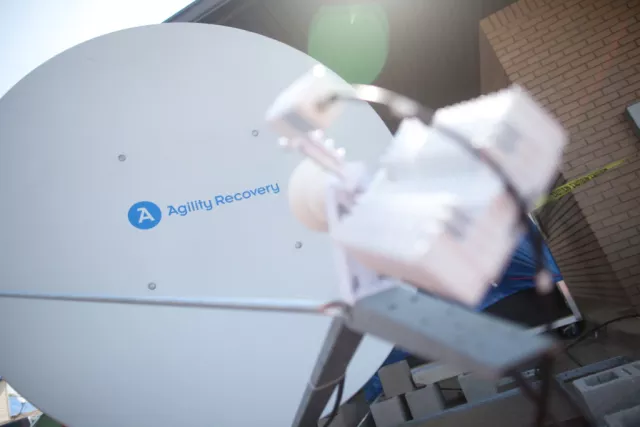 Our monthly report on the number and types of business interruptions we have responded to and companies we have recovered, providing our unparalleled business continuity and disaster recovery solutions.
Synopsis
This month our Operations Team faced twice as many challenges as they did during the same month in 2018. Matching the unexpected with our exceptional service delivery, our response team helped businesses across 19 different states to avoid downtime and continue serving their communities.
We've received 25 calls for assistance from our customers, demonstrating a 62% increase over the same month's activity last year. About 50% of this activity was tied to isolated events, with the majority of the remainder related to several winter storms. In the end, of those 25 customer interruptions, a total of six escalated to a declare status where we deployed recovery resources. Meanwhile, our Operations Team continued to support 11 other ongoing customer recoveries from prior months while also completing 36 customer test exercises across our operations facilities.
Here are six successful recoveries we've completed in February:
A regional bank in Glendale, WI, needed a mobile office recovery due to the burst plumbing fixture, caused by a recent winter storm, and water damage. The remediation and renovation were scheduled to take weeks. We swiftly deployed a fully functional mobile branch configuration to their parking lot 72 hours after they made a phone call. The recovery is ongoing at this time and includes mobile restroom facilities, generator power, and the mobile unit, while technology and connectivity are provided by the customer.

A global online retailer in Philadelphia, PA, declared a generator due to an unreliable power utility infrastructure in the area. In 16 hours, our response team delivered the assets that services over 580 students and staff members for 5 days. Once we were contacted, we sourced a 300kW generator for a scheduled delivery 2 days later. In addition to sourcing the generator, we have coordinated routine maintenance, and fuel drops every other day throughout the event.

A national retail chain in Roseburg, OR, requested a generator recovery due to a localized power outage in the shopping center. After immediately declaring a disaster with us, our mobile operations team deployed a diesel generator to power the entire store that hit the road within 6 hours of the initial call. Fortunately for the customer, the interruption was short-lived, but they were reassured that no matter the interruption, a swift recovery was only a single phone call away.

A regional healthcare coverage provider with four locations across Idaho, Washington, and Oregon experienced a technology failure due to system-wide software updates. With approximately 5,000 employees and 2.6 million subscribers, this regional healthcare provider experienced corruption of 1/3 of their hardware inventory in three states and impacted telephony systems. Not only did this situation bring their customer service operations to a grinding halt, but they also discovered they were out of compliance with Medicare regulations, affecting their ability to process claims and enable cash-flow to the organization. Our technology and logistics teams swiftly began configuring equipment for a quick-ship recovery, delivering 50 laptops overnight. The customer kept the equipment on-site for 2 weeks before standing down while the IT software updates were being completed, thoroughly tested, and utilized with no complications.

A regional law firm in Austin, TX endured an Internet and communications interruption due to a 60-day construction project. To avoid their local internet service, this customer reached out to our Network Operations Team and their IT and Facilities Director to discuss all available options. They decided to deploy a Cradlepoint LTE router to provide consistent and cost-effective internet access. We configured their device and deployed it via 2-day shipping, and the device has been in continuous operation since the end of February and should continue to serve their needs until anticipated stand down sometime in April.

A regional healthcare system in New Port Richey, FL experienced a power outage. This acute rehabilitation facility is one of the dozens of care facilities managed by our customer. This facility serves patients recovering from healthcare incidents and undergoing long-term rehabilitation treatments. In this case, they lost power due to a local utility interruption, and required a 250kW diesel generator to power the building and bring critical patient care operations back online.
In the meantime, we also supported 11 ongoing recoveries from previous months, making sure our clients have everything they need when they need it.
We invite you to learn more about what we do or connect with us to chat about how we can help your business avoid any interruptions.