How to Avoid Business Disruption Due to Network and Connectivity Issues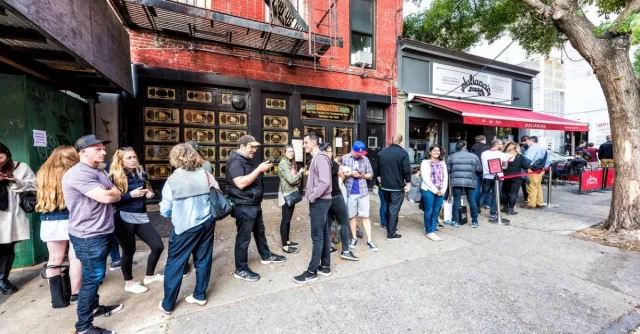 The internet and network connectivity might be a mainstay of daily life, but that does not mean it is entirely foolproof. More and more businesses realize that business disruption due to network and connectivity issues can get in the way of their day-to-day operations. If your organization relies heavily on the phone, internet, and data storage, you need to take steps to safeguard your business network.
Network Connectivity Issues Are More Common Than You Think
Network outages are more than just a brief annoyance. Over the years, several massive disruptions ended up affecting some of the largest corporations in the world. Altogether, network connectivity problems end up costing businesses an enormous amount of time and money. 
Nashville AT&T Disaster
An exceptionally high profile case of network issues was the 2020 AT&T outage. Following a Christmas Day bombing in downtown Nashville, AT&T's regional connections facility was severely damaged, bringing local and state wireless communications to a halt. The impact from this disruption will linger for weeks, stressing ATT's single point of failure issue. Such interruption caused significant problems for businesses throughout Tennessee, Kentucky, and Alabama. 
The range of damage done was astounding. 
Buildings in the area employed temporary battery power to keep services intact in the hours following the explosion, but fire and flooding impaired backup power generators to power those batteries.
From Georgia to Kentucky, very few organizations were spared from the impact of the explosion: 911 call centers were disrupted, hospitals lost communication. Even the Nashville airport, government offices, and individual cell phone users. 
Companies reported that they could not do essential tasks like process return items, handle credit card transactions, and connect to customer service. Some businesses, like Walmart, had to switch to in-store, cash-only transactions for the time being. Others, like Dillard's and Logo Brands, chose to close their doors entirely. A major financial planning service, World Financial Group, ended up having to sit team members in a McDonald's parking lot to handle time-sensitive trades.
CenturyLink Outage
When telecommunications company CenturyLink had a nationwide outage in 2018, the consequences were disastrous. This outage managed to completely knock out 911 calls for many cities and halt ATM withdrawals. Companies reported that they could not access records, use Verizon mobile data for essential calls, or even handle lottery drawings. The incident lasted two whole days, and it was so severe it led to an FCC investigation.
The investigation revealed that the entire national outage was due to a single network management card issue. Such an incident caused cascading errors that overwhelmed all of CenturyLink's safeguards. Ultimately, one little problem ended up, causing countless businesses to resort to pen-and-paper note keeping, cash-only sales, and delayed client communications.
Google Cloud Downtime
As one of the leading cloud service providers, Google Cloud caused massive disruptions when it went down in 2018. Many tech companies, including Spotify, Discord, Pokemon GO, and Snapchat, found themselves unable to save or access data. In addition to effective data storage, the Google Cloud downtime also affected companies that use cloud networking services to communicate.
Google ended up providing affected customers with some credit refunds for the downtime. However, industry experts report that businesses suffered $750,000 in losses during the brief outage. Due to how the company's service agreement works, they did not compensate most of the money.
Cloudflare Goes Down
Called "the most important internet infrastructure company," Cloudflare is an essential service used by countless websites and companies. When it went down on a Saturday afternoon in 2020, the results were immediate and highly problematic. Since Cloudflare is used to handle many digital storefronts, companies like Playstation could not process transactions. Meanwhile, businesses that used products like Discord to communicate were unable to handle calls and messages properly.
Typically, Cloudflare relies on automated systems to avoid any network related issues. However, the 2020 outage was so widespread that it overwhelmed these safeguards. The company rushed to provide manual interventions. However, their services were not restored until the next day. During this time, countless businesses, websites, and apps suffered from network issues. 
What to Do When Your Communications Network Goes Down
When your connections system goes down, there is no need to panic. However, getting your business up and running again should be a priority. 
The Cause of Network Failure
Solving connectivity issues depends on what caused the disruption. Did a storm knock out your building's power? Has your cloud service provider had a significant downtime? Finding why your organization has connectivity issues at work is essential because it helps you work towards a fix.
In some cases, you can address the problem fairly quickly by doing something like flipping on a backup generator. In case of a regional event, like a hurricane or flooding, the demand for a generator is typically higher than its supply. That's why having a business continuity provider that guarantees you timely delivery of a generator can help mitigate any further risks. However, sometimes the network outages may be long-lasting. In these cases, you need to start thinking about alternative ways of dealing with essential business tasks.
Emergency Messaging
If a disaster strikes, a landline phone system won't be able to distribute the updates, immediately putting your workforce at risk. Reevaluate your communication methods, and if your business doesn't have an emergency notification system, it's time to set up the platform. 
The purpose of a message is to reach a person. The best way to ensure delivery is to use as many communication channels as possible: text message, email, voice mail to both cell and home phones. The more options available, the more effective the system will be, and the message will be seen.
Having emergency notification procedures in place is critical for multiple reasons. For one, threats like cyber-attacks, terrorist acts, workplace violence, and natural disasters can happen at any time. And they can put your operations and properties at risk. Besides, these types of disasters can cause harm members of the workforce who are working in your building.
State, local, and federal regulations also require building owners to create emergency action plans along with life safety plans to keep their tenants, property managers, and visitors safe.
With the emergency notification or incident management platform, you can more easily prepare for these disasters. You can also more readily respond to them when they do occur. In the end, you can protect both workers and your property. The right procedures will help you adequately inform tenants and their employees about what to do in a crisis. They will also minimize the impacts of a disaster on a business.
Once you have your network up and running again, you need to start thinking about data recovery. Ideally, your workplace should have an automated data backup system in place that makes it easy to restore lost data. However, if your workplace did not plan, you may need to devote more time and energy to recover your essential data. 
How to Keep Network Outages From Happening Again
If you want to avoid a lot of hassle and inconvenience, you need to have a dedicated plan for handling communication issues. Preparing in advance can save you time and money when disaster strikes. Having a business continuity strategy is essential for protecting your workforce, operations, and processes. Our new business continuity planning platform, Agility Planner, has been developed to alleviate the daunting task of getting started with a business continuity plan.
One of the most common sources of business interruptions is power loss. Aside from offering power and generator services, our team at Agility can help your organization set up satellite or LTE connectivity. This can help keep your team connected with local networks go down. To safeguard essential data, make sure you have a data backup system in place. With a reliable appliance-based cloud backup solution, you can protect sensitive data from system problems. 
Follow this advice to supplement your business continuity strategy, and protect your company from network and communication problems. By planning and working with Agility Recovery, businesses can keep functioning even when unexpected issues arise. To learn more about our services, contact us for a personalized demo today.