Combining Resilience and Consistency to Ensure a Manufacturer's Success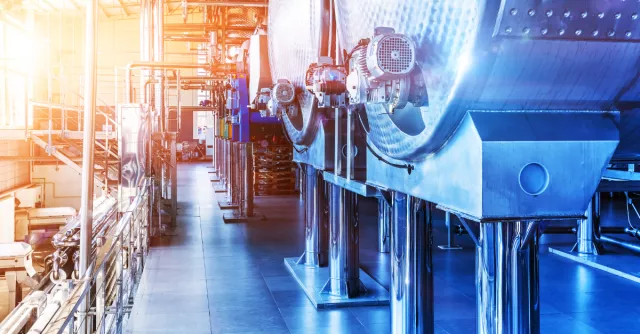 Understanding how resilience and consistency contribute to the long-term success of a business is vital knowledge in the manufacturing industry.
As a leading global producer of carbon-based products and derivative materials, this Agility member had a minimal threshold for downtime. Their products are essential to countless industrial processes and finished products millions of people rely on. With locations across the globe – including several in North America – this member had plenty to protect and turned to Agility for help safeguarding their operations.  
This manufacturer's Louisiana sites produce 62% of their $58 million annual revenue, and the specialized raw material processing equipment at their Louisiana locations is both highly sensitive and very costly to repair or replace. If they should experience multiple power cycling events, the manufacturer's production would halt and cost them millions in equipment, production time, and recovery expenses. They also compromise their workforce, should the site experience any prolonged interruption.  
The Challenge 
Our relationship with this manufacturer was still in its earliest stages. Agility was only managing a small portion of its recovery assets when a tropical storm impacted its Louisiana sites. In addition to the generators Agility provided, the manufacturer depended on two other vendors to provide fuel for their equipment and employees in the event of a local severe storm event. When those vendors failed to deliver, the manufacturer faced a threat to their most critical operations as well as the ability for their employees to travel reliably to work. In this moment of panic, the manufacturer reached out to Agility once again for help. 
The Solution 
When they reached out to Agility, our declare team sprang into action. They had already delivered and connected four 2mW generators to the impacted sites, but the storm's devastation had critically impacted local fuel resources and we would need to expand our efforts to deliver the quantity and type of fuel that was needed to fully restore operations for their multimillion-dollar facilities.  
Knowing that every moment of downtime would result in a tremendous cost to this member, our operations and declare teams worked around the clock to source what was needed and coordinate with local infrastructure managers to bypass damaged routes and deliver the fuel to the three impacted sites.  
Results 
Agility was able to not only restore power for three major processing sites; we stepped in when local vendors were unable to and established emergency fueling stations at each of the three locations. Following this recovery, the member secured fuel assurance for two additional southeastern sites and maintained power solutions for all their North American locations. Their investment in recovery solutions saved the global corporation millions throughout their recovery; it also helped inform their response and recovery standards to ensure the entire organization is fully prepared and equipped for future severe storm threats and other potential interruptions.