Bank 34: Restoring Business Continuity After a Fire and Flood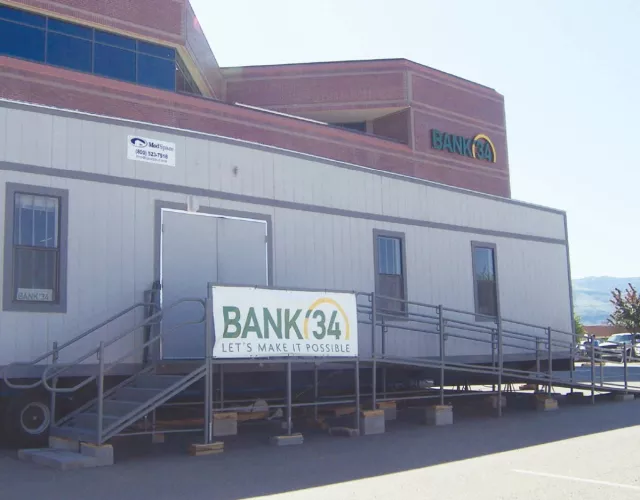 Bank 34
When it comes to natural disasters, there's little a business can do to prevent them from happening. Restoring business continuity after a wildfire is an undertaking, but it must be done to allow the entire community to function.
Residents of Alamogordo, New Mexico, describe it as a quiet town with almost no crime. That didn't matter to the arsonist who was targeting the law firm above Bank 34. Luckily, the sprinkler system saved the building from burning. However, that success created an entirely new problem: the office was flooded with water. Even though Bank 34 wasn't the target, their business continuity was disrupted. 
Challenge: Restoring Business Continuity
After a fire was lit in a sub-tenants office in Bank 34's building, six inches of water above them quickly seeped through the walls and ceiling to rain down on their office. The damage crippled their operations and prevented them from assisting their customers. As a local bank, they needed to recover as soon as possible to continue servicing the community. 
Solution
Bank 34 identified a temporary office space as their primary need. After they called Agility, we dispatched our ReadyFinancial office to their location before they even knew we were on the way. The mobile site equipped them with essential technology such as laptops, workstations, and printers. Since our solutions are tailored to specific needs, and Bank 34 informed us they could use their own WiFi connection, we didn't need to provide them with satellites. As we handled the power, security, and other aspects of recovery, our continuity specialists spent hours walking their employees through the processes and requirements necessary to get them operational. 
Results
The call to Agility was placed on Thursday at four in the afternoon. On Monday morning, customers were greeted by Bank 34 employees who were ready to handle their requests and complete their transactions. During the thirteen days of repairs to their office, Bank 34 successfully operated out of our mobile bank branch. Customers were helped at two teller stations, and management met with clients in back offices, all inside the ReadyFinancial mobile site.